Banks participates in Toys 4 Tots drive
Off-Road Community Pulls Together and Donates Over 550 Toys to Toys 4 Tots Images by Brent Haywood and Dave Druck Read more
2012 TrailerLife Readers' Choice Awards
Banks Power chosen as best "Performance Add-On" by readers of Trailer Life magazine. Think of the time you spend planning Read more
Gale Banks Comes Clean part 1
Spending a day with the iconic diesel legend reveals interesting thoughts on a variety of subjects. What's going on with Read more
Banks Diesel V6
Good Things Come in Small Packages. Banks Powertrain is bringing a V6 diesel engine to market sometime in 2013. Read Read more
Rod & Custom Radio
Join host Brad Fanshaw in his broadcast from the 2012 SEMA show where he talked with Gale Banks about all Read more
Hot Rod Radio from SEMA 2012
Gale Banks talks with HOT ROD MAGAZINE LIVE about special vehicle projects created for the SEMA show, plus what Banks Read more
Car Craft Radio spotlights Banks SEMA vehicles
What were the three hottest vehicles at SEMA this year? We know our favorites. Join Steve Strope of Car Craft Read more
Adam Carolla puts Banks Power on his own truck
What does Adam Carolla think of Banks Power now that he put a Banks system on his own truck? Adam Read more
Gale Banks on Motor News Weekly radio
What has Banks been up to lately, and what are the plans for the future? Listen in with host Bob Read more
ICON Chooses Banks
ICON Partners with Banks on Special 1965 Dodge 5.9L Cummins D200 for SEMA Debut. When ICON lead designer and chief Read more
Gale Banks on Motor Trend Radio at SEMA 2012
Gale Banks joins the guys at MOTOR TREND RADIO to talk about what products and projects he has in the Read more
Instant Gauges and More
Installing the New Banks iQ Flash in Project TDI As diesel enthusiasts. we all want as much information as we Read more
Dwayne Peace's Ridler-winning '55 Thunderbird
A Banks 1150 HP Twin-Turbo system was selected to grace the underhood of Dwayne Peace's award winning 1955 Ford Thunderbird. Read more
6.6L Crate Engine
For this first time in the history of diesel performance, you can now buy a 100-percent, brand new diesel crate Read more
Banks iQ Flash Programmer
Banks iQ Flash Programmer—It's More Than Just a Performance Tuner A few months back Team RV Magazine was invited to Read more
ICON and Banks Power on Autoblog - Part 2
The ICON 4x4 pickup has made it to SEMA. Check out all the cool photos from the show... By Jeremy Read more
SEMA 2012 News
What's going on at SEMA this year? Check here and find out all the latest info on the cool events Read more
What does Jay Leno think about Gale Banks
After photographer Fernando Escovar shot Gale Banks for an upcoming DIESEL SWAP magazine cover, he caught up with Jay Leno Read more
ICON and Banks Power on Autoblog - Part 1
ICON vehicles are notorious for their attention to detail, performance, and exclusivity. So to power the '65 Dodge pickup they're Read more
Finding the Limits of the Duramax
When you think of racing engines, diesel is not the first thing that comes to mind. Racing engines are typically Read more
All of the NHRA Museum news stories are right here
What's been happening at the NHRA Motorsports Museum? Here's a compilation of stories on everything related to the museum. Here Read more
Gale's on-board at the NHRA Motorsports Museum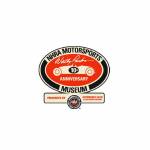 Gale Banks has been elected to the Wally Parks NHRA Motorsports Museum Board. POMONA, Calif. - The Wally Parks Read more
Humvee Transmission and Suspension Upgrades
In addition to turbo and exhaust brake upfit systems that dramatically improve the vehicle performance, Humvees need better transmissions and Read more
Hot Rod Humvee
The Banks Sidewinder system proved its mettle during a test session with an up-armored Humvee that weighed in at 14,400 Read more
The Three Latest Diesel Engine Projects
Get all the info on the Banks 630T, the Banks 866T, and the Banks 6.5L Special Ops package engines. When Read more
The Three Latest Diesel Engine Projects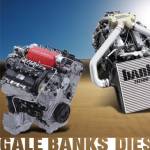 Get all the info on the Banks 630T, the Banks 866T, and the Banks 6.5L Special Ops package engines. When Read more
Hot-Rodding Humvees
The biggest name in diesel performance ups the power in up-armored Humvees. AM General's military Humvee was developed during the Read more
Class-A Hot Rod
For years the Banks Power badge on the side of an RV has always meants that a rig is packing Read more
Clean Diesel Power
Once again Banks shows us the path to more power without choking the environment, this time on a 2008 Duramax Read more
Paul Dallenbach Okay Following Crash
Paul Dallenbach, multiple champion at Pikes Peak, is in good condition following a crash into the forest early into his Read more
Subdued Saturday
Unlike the rest of the week, the Dallenbach Racing/Banks Power team had a rather relaxed Saturday. Attention was focused on Read more
FINAL PRACTICE: Still Fast, But Not Quite Perfect…
Dallenbach ran through the middle section of the course four times delivering consistent times with increased corner speeds in every Read more
FASTEST QUALIFIER: Paul Dallenbach Puts The #98 On The Pole!
After staying up well past midnight rebuilding and repairing the Lola transaxle and differential Wednesday night the Dallenbach Racing/Banks Power Read more
PRACTICE MAKES PERFECT: Hopefully!
The limited slip differential should help to plant both rear tires and give Dallenbach more drive off the turns which Read more
TEST REPORT: 150 MPH Top Speed!
Tuesday morning the Dallenbach Racing/Banks Power team took the car to Pueblo Motorsports Park near Colorado Springs to shake down Read more
Dallenbach Racing-Banks Power Return to the Mountain!
The 90th running of the famed "Race to the Clouds" will take place on August 12, 2012 with the Dallenbach Read more
Gale Banks on Hot Rod Magazine Live
Gale Banks talks with HOT ROD MAGAZINE LIVE about what it takes to win races, how important military projects are Read more
Banks Intercooler Install
Keeping it cool with a Banks Techni-Cooler bolt-on kit! For those of you own on of those OBS (old-body-style) Ford Read more
The iQ Flash
Banks' Amazing New Controller for Diesels Diesels have always played a major role in the Dirt Sports Nation. Their ability Read more
Banks Stinger System - 2012 JK- 3.6L — Product Review
Stinger System For 2012 JK's The new 3.6 liter Pentastar motor is putting smiles on JK owners everywhere. Its extra Read more
Inside The Gale Banks 630T V6 Diesel Engine
Diesel Power magazine gets inside the first potential 1/2 ton diesel engine. In 2013, the diesels are coming! Our industry Read more
Gale Banks Brings New Diesels to Military Expo
Banks brought two turbocharged diesel engines to the IDGA expo and one kit designed to make military-grade Humvees safer and Read more
Gale Banks on Motor Trend Radio
Gale Banks joins the guys at MOTOR TREND RADIO to talk about new engines, cool gadgets, emissions, the military ... Read more
Fire Truck Gets Banks Power
Stacey David takes a local fire department's 2008 Chevy 3500 HD 4x4 dually and gives it more power and reliability Read more
Slow the Load
Adding Load Control With a Banks SpeedBrake (on a '07.5 GMC Sierra 2500 HD). Using a diesel truck as a Read more
Gale Banks brings new diesels to military expo
Banks brought two turbocharged diesel engines to the IDGA expo and one kit designed to make military-grade Humvees safer and Read more
Autoblog features Dallenbach-Banks Pikes Peak team
Autoblog, the world's number one ranked website in the automotive industry, posted a story on our 1400 horsepower mountain climber. Read more
Adam Carolla's Ace on the House Podcast Featuring Gale Banks
Gale Banks was once again invited to spend an afternoon with funnyman/handyman/gearhead Adam Carolla. Gale recently was a guest on Read more
Banks Team Big Hoss
It's rodeo season, and Banks Power is supporting three top riders in their quest for the championship. When brothers Dakota Read more
Heavy Breathing
Bolt-On Power Upgrades for the Chevy/GMC Duramax LB7 Most of us know that internal combustion engines are fancy air pumps Read more
Gale Banks Visits Naval Training Center
Gale Banks was asked to address Navy and Air Force students at Naval Construction Training Center, Ventura, Calif. Gale Banks Read more
Save Fuel, Add Power, Break Nothing With Banks iQ
More Power and Better Economy For Our 2007 5.9L Cummins If you're reading this, you probably have the same habit Read more
Going Green with Banks Power
    Gale Banks will be speaking at the Monrovia Library on the topics of fuel economy, hybrids, future fuels, Read more
Banks Powered 1955 Ford Thunderbird Takes Ridler Award
The most prestigious prize in the auto show world is the Ridler Award, and a car with a Banks twin-turbo Read more
Banks PowerPack Diesel Tuner Test
Shorter distances getting up to speed, higher hill-climb speeds—and a significant fuel economy improvement—were all made possible by installation a Read more
Ford F-150 2WD Project
Banks PowerPack on an Ford F-150. "The idea is to build a performance truck that can be used as a Read more
A Gathering of Land-Speed Luminaries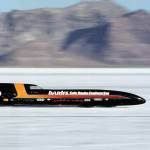 Record holders and car builders convened recently in Pomona, Calif., to discuss the preparation, promotion and psychology of chasing Read more
Banks on YouTube
On November 12, 2006, Banks Power set up its first YouTube channel, called "bankspowerinsider." Since then, the videos on that Read more
The Mighty Duramax
When someone talks about powerful engines—ones that are built to take a beating and still last forever—they're no doubt talking Read more
Utah Valley University Visits Banks
Giving back to the community has always been important to Gale Banks; so when Utah Valley University Associate Professor of Read more
Banks Sidewinder Dragster Gets More Power
GM Duramax 6.6L LML engine gets SUPERCHARGED at Gale Banks Engineering Gale Banks has always been known as a hot Read more
Banks Brake named a top product at SEMA
MotorTrend's Truck Trend magazine came out with its list of the Top 25 Best New Products for 2011, and the Read more
Diesel Power - The Safe And Clean Way With Banks Power
Looking around the diesel market, one can easily find plenty of power-adders that pump black soot from an open 5-inch Read more
Inside Gale Banks Engineering's New Blown 7.1L Duramax
Gale Banks has already set drag strip records with the twin-turbo version of this Duramax engine, and now they're swapping Read more