ICON and Banks Power on Autoblog – Part 2
The ICON 4×4 pickup has made it to SEMA. Check out all the cool photos from the show…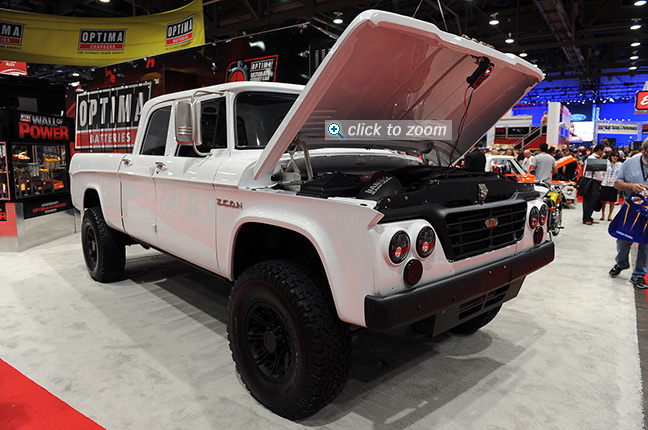 By Jeremy Korzeniewski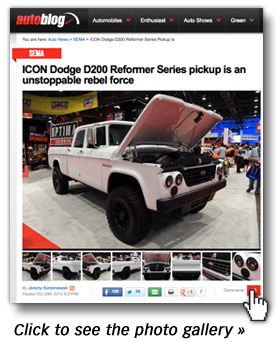 Icon 4×4 has once again made a big splash at SEMA, this time with its heavily customized 1965 Dodge D200 Crew Cab pickup built as part of its Reformer Series – old machinery with modern underpinnings. We love it.
Powered by a 5.9-liter Cummins turbo-diesel inline six-cylinder engine pumping out 975 pound-feet of torque to all four wheels, courtesy of some tweaking from Banks Performance, we have a feeling there's not much that can stand in this brute's way.
Having a crapton of ground clearance certainly doesn't hurt, either, thanks in no small part to a 4.5-inch Baja 1000 Chase lift kit, Fox 3.0 reservoir shocks and 37-inch BFGoodrich all-terrain tires. The interior wasn't left out, with seats covered in free-range American Indian Reservation sourced bison leather, plus a JL Audio subwoofer and amp, 165 KRC series mid-range speakers and tweeters to pump, pump the jams.
This is Part 2 of the story—check out Part 1 »
---
This story comes courtesy Autoblog.com. Be sure to check out their website!