Going Green with Banks Power
Gale Banks will be speaking at the Monrovia Library on the topics of fuel economy, hybrids, future fuels, and more.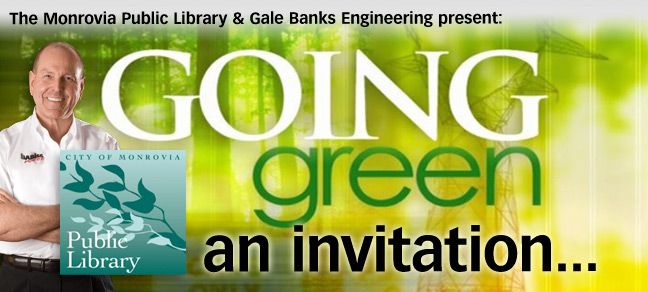 What: Join Gale Banks as he talks about various green transportation technologies and green fuels.
When: Saturday, April 21, 2012 from 1:00 p.m. to 3:00 p.m.
Where: Monrovia Public Library's Community Room (click for map)
Why: Get a glimpse into the future of earth-friendly automotive technologies that will have an impact on how we all get from point A to point B. Plus, there will be a Q&A time following the presentation.
For more info, call the Monrovia Public Library at (626) 256-8274
(click to download a flier for this event)