Gale Banks on Motor Trend Radio at SEMA 2012
Gale Banks joins the guys at MOTOR TREND RADIO to talk about what products and projects he has in the works for 2013—some of the projects will be top secret military vehicles and others will be for anyone in the general public who craves more power but doesn't want to sacrifice engine longevity.
Gale will be Alan Taylor's guest on Motor Trend/Truck Trend Radio this Saturday, November 10th at 7:00 a.m. PST/10:00 a.m. EST. His segment will air at approximately 10 minutes past the hour. The Entertainment Radio Network carries the show (www.ERNLive.com) and it can be heard live on their site. Be sure to check their website for local listings. If you can't catch it live, you can download the show from iTunes on Monday afternoon. You can also check back to this page on Monday for the free download as well.
---
UPDATE: If you slept in on Saturday and missed the show—don't worry—we've got it for you now.
Listen to Alan Taylor interview Gale Banks (5 minutes, 6 MB mp3 file) here »

If you'd like to hear the entire podcast (42 minutes, 15 MB mp3 file) then click here »
Note: Depending on your connection speed, the audio files may take a moment to load.
---
About Motor Trend radio: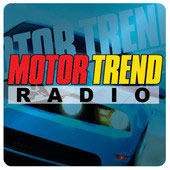 MOTOR TREND RADIO brings the world's #1 automotive authority, Motor Trend Magazine, to the airwaves! In 2010 Motor Trend Magazine celebrated 60 years of experience and unmatched editorial coverage with a loyal following of over 8 million readers. Motor Trend Magazine has been available in print, online, on mobile phones, and now on MOTOR TREND RADIO.
MOTOR TREND RADIO is a pedal-to-the-metal, live three-hour show devoted to the latest new car news and test-drive reports along with hot off the presses Truck Trend and Motor Trend (MT) Classic segments. This weekly program is packed with the latest auto show coverage, trusted industry experts, celebrity drivers, and prominent newsmakers.
Automotive expert, Alan Taylor, challenges the auto world by test-driving the latest models from every leading automaker worldwide. On the show, Alan shares his expert opinion on new technology, and the handling and performance of each car and truck. With bustling banter, listener call-ins and helpful hints geared to optimize your vehicle's performance, you'll receive insightful commentary that you can trust.
Award winning host, Alan Taylor, is a 30-year broadcast veteran and a true automobile aficionado. For years, Alan has been a featured automotive expert to millions on ABC, CBS, CNN, FOX, NBC, the SPEED Channel and many others. Alan lends his expertise on many car and truck related topics, including: Interviews with auto buffs and collectors like Jay Leno, Tim Allen and many others.