Ward's Automotive "10 Best Engines" awards luncheon
  Gale Banks delivers keynote speech at Ward's Automotive "10 Best Engines" awards luncheon. News item update! Photos from the Read more
THE LENO TANK CAR COMES "HOME" TO BANKS FOR A CHECK-UP
In the fall of 2008 this magnificent machine came "home" to the Banks tech shop for a short, regularly-scheduled maintenance visit. Of course we are using the terms "regular" and "maintenance" with some relativity here. Read more
"BANKS POWER – THE FIRST 50 YEARS" OPENS AT WALLY PARKS NHRA MUSEUM - POMONA, CA
Pomona, California - - On Wednesday, December 3, 2008, fifty years of automotive and marine engineering innovation was put on Read more
Never Satisfied
Joe Burnside and his son Joey are never satisfied to leave things alone. They decided it was time to upgrade Read more
NHRA exhibit chronicles 50 years of Azusa's Gale Banks Engineering
POMONA - There were a lot of horses and a lot of power in a Fairplex museum on Wednesday. But Read more
Museum exhibit a tribute to Banks' long career
POMONA - Gale Banks calls himself a "futurist." So, what is a futurist doing in a museum? POMONA - Gale Read more
Never Satisfied
Joe Burnside can't leave his Chevy alone. Read along as a father and son spend time together upgrading the family Read more
34 ENGINES
There are thirty four engines presently taking up just about every spare square foot of the race car shop floor here at Banks. The crew has been pulling them out of storage for a couple of days now in preparation for a new museum exhibit that opens in Pomona on December 3rd. Read more
Banks Power: The First 50 Years Exhibit to Debut at Wally Parks NHRA Museum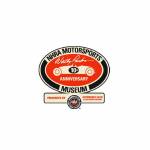 Join us at the museum! Please Join Us at the Museum -- THE SHOW OPENS TO THE PUBLIC AT 3PM Read more
Thinking about a Big Hoss Bundle? Don't miss "Two Guys Garage"
On Saturday, Nov 22nd, Speed Channel's "Two Guys Garage" will air an episode on Banks Power's Big Hoss Bundle. As Read more
SEMA 2008: Banks New Dragster Revealed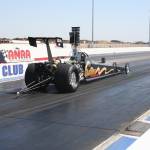 Banks Top Diesel Dragster Wows SEMA Show Crowds!   UPDATE: Watch the "first fire" and Famoso Raceway videos! Las Vegas, Read more
Banks SpeedBrake™
Introducing SpeedBrake, a revolutionary all-electronic plug-and-play braking system. Introducing SpeedBrake, a revolutionary all-electronic plug-and-play braking system with patented Speed Control Read more
BANKS SIDEWINDER S-10 SETS OFFICIAL NHRDA RECORD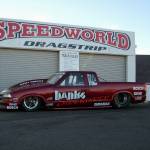 7.87 seconds at 175.45 miles per hour on the Speedworld ¼-mile Drag Strip earns the Banks Sidewinder S-10 diesel Read more
Watch "TruckU" to get more power and less smoke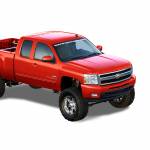 On Friday October 10th, Speed Channel's "TruckU" aired an episode on Banks Power. More Power; Less Smoke! Speed Channel had Read more
Sidewinder S-10 looking to set new NHRDA record
Fans invited to see Sidewinder S-10 in action this Saturday at Speedworld! WEEKEND UPDATE: BANKS S-10 DURAMAX DIESEL DRAG TRUCK Read more
Monster Sport Exhaust
Monster Performance & Modest Price Skimps on price — Not on performance! Banks' new Monster Sport Exhaust is one cool Read more
Banks EconoMind
Don't let fuel prices keep you home. INTRODUCING THE ECONOMIND® DIESEL TUNER More fuel economy under any load condition Proven Read more
Gale Banks Engineering pushes to make vehicles more powerful, fuel efficient
Gale Banks Engineering pushes to make vehicles more powerful, fuel efficient High fuel prices have many business owners worried about Read more
High Performance Diesel Builder's Guide
"High Performance Diesel Builder's Guide" Now Available! Each Book Personally Signed by Author Joe Pettit! A BANKS POWER WEBSITE EXCLUSIVE Read more
Gas & Cash Giveaway
Congratulations to the winners, who will receive a $500 Fuel Card and a $500 Gift Card for Banks merchandise!   Read more
Engineering & mechanics students visit Banks from Mexico...
Some 15 very eager students from the Centro Educativo Grupo Cedva in Mexico City recently toured the Banks facility in Azusa, California. They were given an up-close and personal look at many of the manufacturing processes: from design and prototyping, through production, right on to the boxing and shipping of the final product. Read more
Banks Sidewinder Diesel Dragster Arrives
At precisely 8 a.m. the new Banks Sidewinder Duramax-powered diesel dragster stopped being a great idea, a few photos, some artist conceptions, a big stack of PO's, a bunch of invoices, about a hundred faxes and an equal number of phone calls back and forth to Greenfield, Ind., and actually became a tangible object, a real, honest-to-goodness racing car, all 31.5 feet of it. Read more
Speed Addicts or The Cool Factor
Power is an interesting and cruel mistress: Get a taste of it and not only do you want more, but you often spend valuable brain cells and neurons scheming of a way to get it. Call it lust -- and an addiction if you will. Power can come in many forms, but I'm of course thinking of horsepower. Being who I am, where I've worked and what I'm surrounded by on a daily basis, it's no wonder I have these thoughts fermenting in my skull. Be it for work or for personal gratification, I can't stop thinking about the mechanisms that can bring about "more." Read more
A Meeting of Engineering Minds
More than 50 members of the Society of Automotive Engineers gathered in the tech bay of Banks Power's North Engineering building on Tuesday evening to listen to company president and founder Gale Banks speak about the many great aspects of high-performance diesel power. The attendees, gathered from all around southern California, represented a wide cross section of industry and academia. Automotive engineers from Honeywell, Subaru, General Motors, Nokia, Mazda, Denso, HR Textron, US Hybrid Corp., and more mingled well into the night with representatives from local universities Cal Poly Pomona and the University of Southern California. Read more
Diesel Roundup or Boschs Armada
Howdy thar, partners. A couple of blog entries back I gave the lowdown on Gale's and my venture with Bosch in Las Vegas during the Alternative Fuels & Vehicles National Conference, but I didn't get to write much about the demonstration vehicles we had there for our Ride & Drive event. Bosch has corralled a pretty impressive array of diesel steeds for the press to drive and write about. The idea is to get out not only the word but also the feeling one gets from driving any one of the examples of modern-day diesel - and to let people know that they're available on the market today. Read more
Rampage Jackson's '08 Ford
Mixed martial arts hero, Rampage Jackson, took his '08 Ford Super Duty to Banks Engineering and had it fully worked Read more
The Indy 500s first and only turbo diesel
Q: When did the first turbocharged car appear at the Indy 500? A: It was in 1952, and the car was not only turbocharged but it was a Cummins diesel - a first for both! Read more
Accelerated Breathing or Product Evolution
You know the feeling when you have a cold and your nose is all plugged and it's a doggone burden to even breathe? Well, I imagine that is kinda how your vehicle must feel day after day with the stock intake and exhaust system that it was born with. It doesn't stop there, because if it's turbocharged, it just might have a terribly restrictive intercooler to boot. With all of the backup in airflow, it's a wonder your vehicle even moves, and with you behind the wheel demanding more performance to move around that Sunday driver in front of you, the situation is only exasperated Read more
Gambling on alternative fuels or A mighty wind
I spent last weekend (not this one that just passed but the other one) in Las Vegas with my buddies from Bosch. We were in the city of sin to set up Bosch's Learning Center for the Alternative Fuels & Vehicles National Conference that was being held there. It's kind of hard to think of diesel as an "alternative" fuel since it's been around for such a long time, but it's lumped into the same category as all of the future fuels that are making headlines these days. I'm going to list these different fuels in an upcoming blog and go over what makes them real - or just plain wishful thinking... Read more
Sidewinder S-10 Drag Truck Update
It's mid-May 2008, and we are now at a power level with the Banks Sidewinder S-10 that is reminding me of all the nitromethane-burning engines I raced back in the day. We are using up pistons like a good thing. We're not changing them every run like I did with my nitro-burning rails and drag boats, but we're changing them too damn often for a diesel. We've been doing it for a while, and it's only gotten more problematic as we've made more power and gotten down into the 7.70s. Now we are too close to "running on kill" for my liking. Read more
Fuel-injected childhood dreams
It's Friday, but not an ordinary Friday by any means. It's actually a day that I have waited for most of my life. I've never kept it a secret that I'm somewhat of a nerd and a child at heart. Today, both of those traits are in for a treat as I use up a half day of vacation and split work early to catch a showing of Speed Racer! Yep, the show that gave me the automotive bug when I was just four years old is finally a movie! Read more
Hoist the colors! or With great power comes great responsibility!
I'm on my way back from Tampa and the Truck U shoot. I'm on the plane and just finished watching the third installment of Pirates of the Caribbean for the umpteenth time (a truly bitchin' movie no matter what anyone says! Naysayers can walk the plank) and I feel compelled to finish my story from my first entry. Arrr... Ye sees me hardies me thinks the show is going to be pretty neat, says I. It focuses on safe towing power (that's where Banks comes in). Apparently the truck they borrowed for the taping was an '08 Chevy Duramax that was used to tow a five-car hauler... Read more
Being the middleman or Fire-breathing exhaust
Wouldn't you know it, I'm trapped in the middle seat on this leg of the flight to Florida. It's not Read more
What's my motivation? or Trucking in Tampa
For the plane ride back, I've got to remember to at least try for a window seat. It was bad enough being the middle child in my family, but it was torture being in the middle on a plane ride across the country. Heck, I even ran out of mints! At least sitting by the window on the plane trip back I can spend the hours looking for the gremlin that crawls on the wing and jacks around with the engine. I'm going to get that little jerk some day! Some day! Anyways... Read more
Gale Banks Given Keys To BMW's Hydrogen 7
BMW has asked Gale Banks to road test its new advanced-technology showcase vehicle, the Hydrogen 7 sedan, and Gale's going Read more
No smoke with fire
Smoke free, high efficiency diesel engines are Gale Banks Engineering's specialty. We look at how the company progressed to become Read more
Banks Sidewinder S-10 Sets NADM Record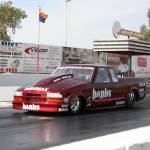 Banks Sidewinder S-10 Sets NADM Record at Saturday's Crude Drags 2 event BAKERSFIELD, Calif. (Feb. 23) — In its Read more
Engineer Banks Strives To Sip Fuel, Burn Rubber
For the past 25 years, Gale Banks has been a prophet in the wilderness for the fuel efficiency of diesel Read more
Banks Cleans Up!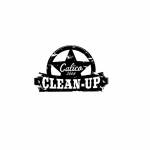 Banks Power is once again sponsoring the hugely successful Calico Clean-Up in California's High Desert, this year set for Feb. Read more
Banks Sidewinder to Compete at Diesel World Crude Drags 2 Event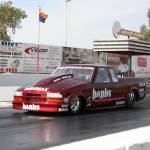 The record-making Banks Power Sidewinder S-10 drag truck will be competing at the Diesel World Crude Drags event at Bakersfield's Read more
What's coming down the Banks pipeline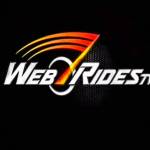 From selling his first engine at 16 to revolutionizing the performance aftermarket, see what Gale Banks now has in store Read more
One-On-One With Gale Banks
Straight Talk With the Man Largely Identified as the Creator of the Diesel Aftermarket Gale Banks is a hot rodder Read more
Clean Speed
Diesel Power Magazine takes a look inside the world's quickest and fastest diesel pickup. A few years ago, Gale Banks Read more
Bob Robe Celebrates 30-year Milestone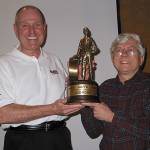 Bob Robe was just 26 when he joined Gale Banks Engineer-ing."Thirty years later, he's still the go-to guy out in Read more
Gale Banks — Always looking to the future
Over fifty years of engineering milestones for Banks Power president and founder Gale Banks began at age 14 with an Read more
Banks Building Diesel Digger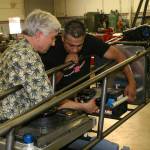 Team Banks will be on the strip this year with its world's fastest drag truck, and in the works is Read more
Wally Parks: In the Words of Those Who Knew HIm
This is one of many remembrances of the NHRA's late Wally Parks which were published in the January 2008 edition Read more
Power Broker
Here's a guy who's done it all and done it well, and he has the records to prove it. You'll Read more