Banks Sidewinder Top Diesel Sets Sights for World Record
The "rail" leaves for test and tune, sets sights for 6-second "clean" run.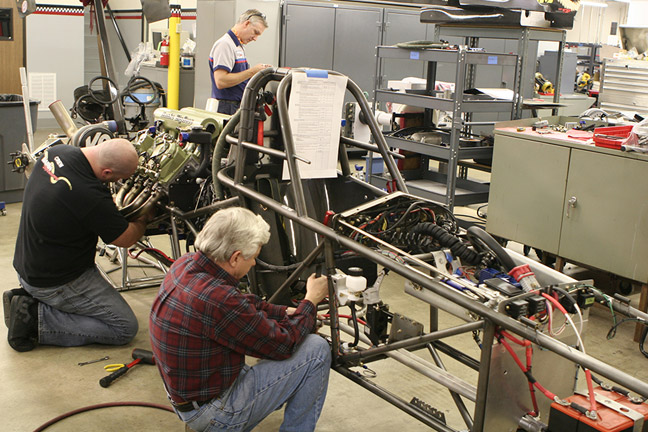 By John Espino
Last week I reported on the first fire of the new engine being used to catapult the Sidewinder Top Diesel Dragster down the raceways, the DRE "Stroker" engine. Bad weather prevented us from our "test and tune" session last weekend, so we're taking off this evening for Famoso Raceway in CA to see what we can do there. The radar shows a front moving in, but fingers are crossed that the incoming storm just passes on by and allows us to open our new baby up.
One of the reasons we're so determined about getting everything tested is because next weekend, Saturday March 6th. 2010, the Banks Power team is taking our rail to Wittmann, Arizona's Speedworld Dragstrip for the NHRDA's Desert Diesel Nationals. The objective of our going to this event is really twofold: quarter-mile runs in the low-mid 6's (and reaching the 200 mph mark!) while emitting none of the black clouds of soot normally associated with diesel racing at events like these. It's all part of our objective to raise the profile of diesel technology, shed light on its inherent advantages in both power and efficiency, and usher in a generation of diesel gear-heads, fans, and customers. Something we've been doing for a long time both with our products and our record-breaking diesel racing vehicles, and something we aim to continue doing.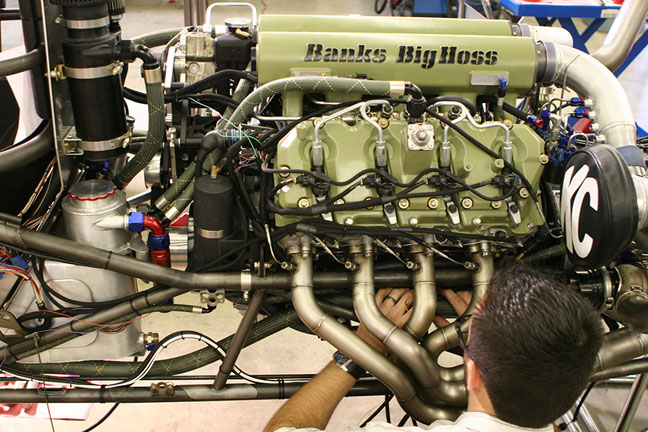 So, wish us luck and stay tuned. We'll update the Sidewinder Top Diesel Dragster's section on Monday with results of the runs. And while you're at it, come check us out next weekend at the Speedworld Dragstrip if you can. This Sidewinder should be a real treat to see in action (of course we'll take video… but nothing beats being there in person).