Brian loves the torque of his Cummins engine, but he can't stand its sluggish response. He had to kill Cummins pedal lag, so he added the Banks PedalMonster throttle controller and iDash DataMonster. He tows a toy hauler and enclosed motorcycle trailer with his 2019 RAM 6.7L 3500 HD.
"The response is a lot better than stock that's for sure. I used to have so much lag. I think I need a 4-point harness," says Brian with a smile as he tries track mode. PedalMonster makes Brian's truck feel considerably more responsive. Kill Cummins pedal lag for yourself.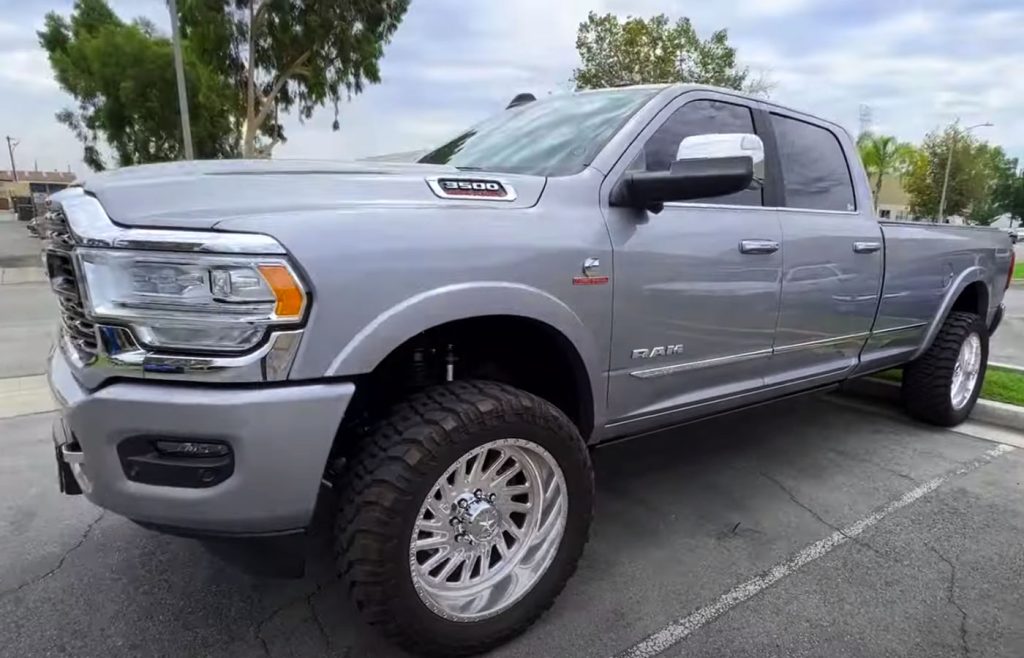 PedalMonster is the world's only OBD-connected throttle controller. This umbilical cord to your vehicle's ECM allows it to do what no other throttle booster can. It makes adjustments based on your speed and gear. You can even adjust for auto or manual transmission.
The iDash DataMonster measures 52mm (2-1/16″) and fits in all standard gauge housings. Reads 200+ OBD-II parameters and over 80 custom-calculated parameters based on the vehicle. Playback data on the iDash itself of export to a computer for deeper analysis.
The RAM 3500 isn't the only vehicle getting a boost in pedal response. Learn more about the iDash.