Lately, we've been receiving a lot of reviews about our Cool Diff Covers, and they're all awesome! Here's one from customer Ray U.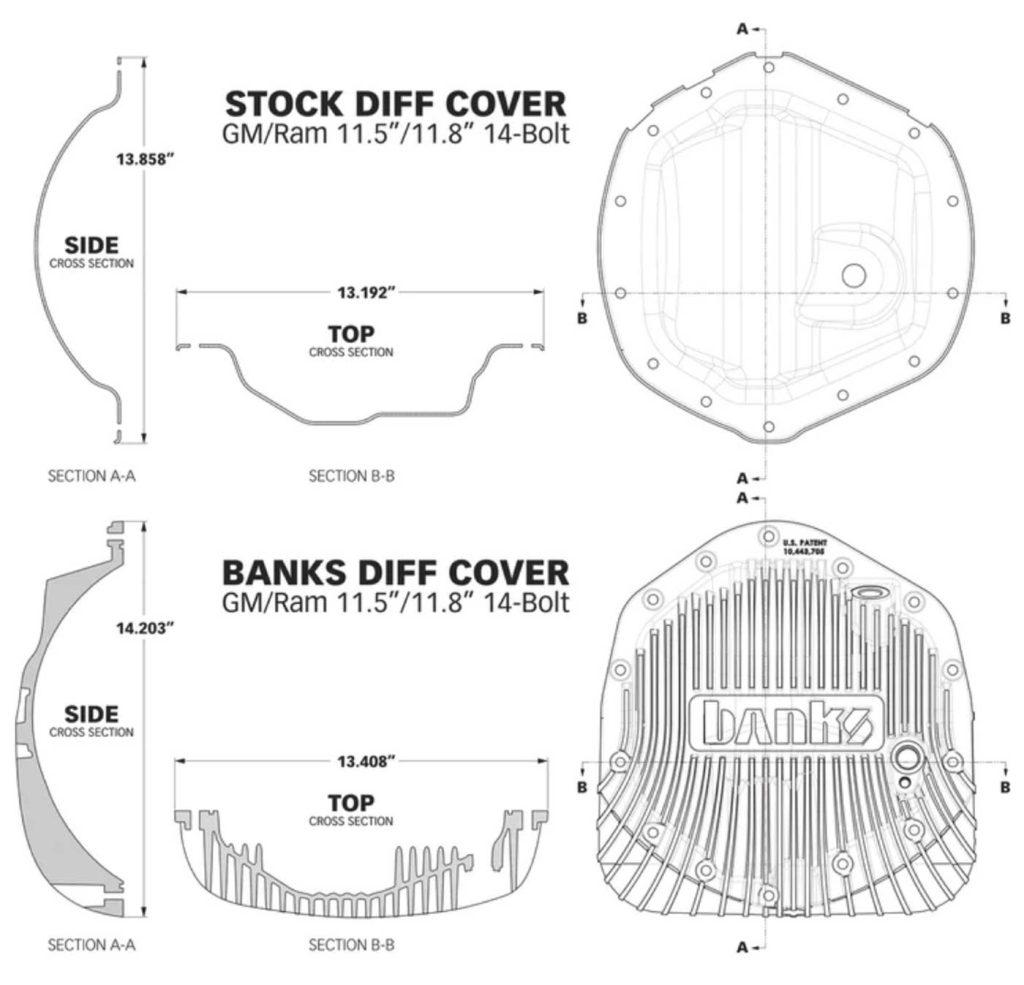 "I love my new cool diff cover! Looks amazing, has great features, and came with everything needed for the installation. Banks put a lot of thought into this. The sight glass and drain/fill plugs rock! It came well packaged with everything I needed to install, even including the thread lock. I was due for a fluid change and remembered seeing Banks' takes on different rear diffs covers on YouTube, and how well they worked… or didn't. I was immediately sold, and got mine in all black for use on my Ram 3500."
Our diff cover uses directional fluid guides to direct fluid to axle bearings without churn. The lubricant raceway provides a path for flow to pinion and ring gear-bearing sets. Lots of research went into designing and perfecting this rear differential cover.
Thanks for the great review, Ray! We love feedback like this one from another RAM owner with a cool diff cover. Try a Ram-Air Differential Cover for your Chevy/GMC, Ford, Dodge/RAM truck. Please let us know what you think and send us your testimonials.