ICON Truck gets Banks Power
In 2012, ICON truck Lead Designer and Chief Executive Jonathan Ward, planned his next classic automotive design. Built around the anvil-strong Cummins 5.9L powertrain, heading straight to Gale Banks for assistance. He knew that for power, reliability, and durability, Banks offered a full range of proven power-enhancing products and knew enough about the engine to get a world record using the 5.9L at Bonneville. Ward was also confident that the engineering team at Banks would be able to modify or design components as needed to fit a one-off design. The result was a stunning 1965 Dodge D200 with the power to match its good looks.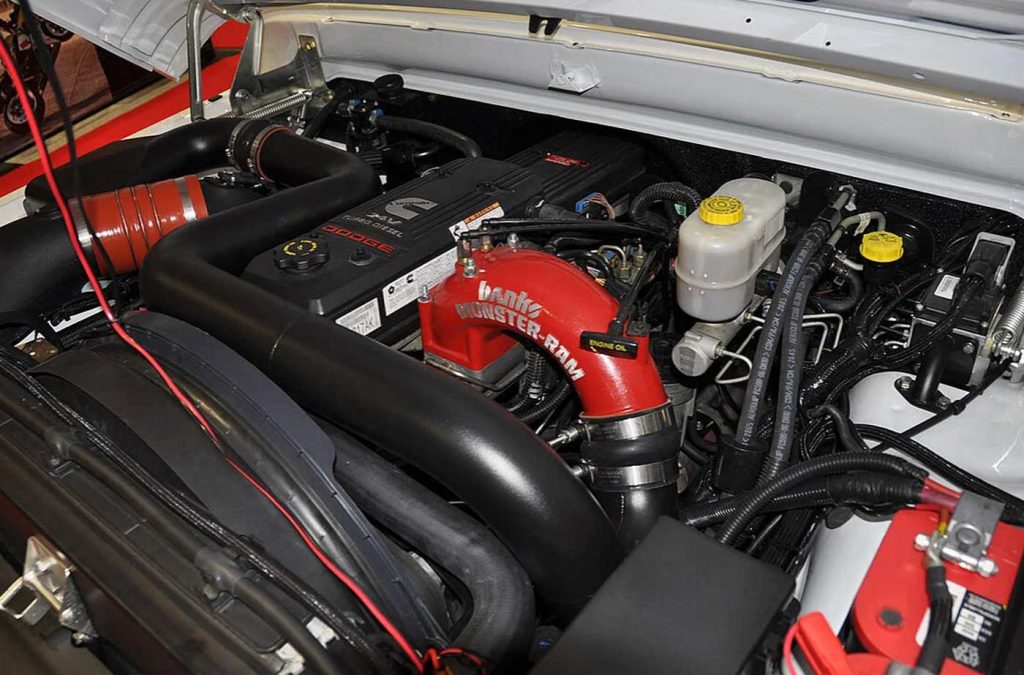 The truck boasted a 5.9L Cummins turbodiesel modified by Gale Banks Engineering and backed by a six-speed manual transmission. The Cummins engine put out 975 lb-ft of torque. A bevy of Banks parts was added to the truck including a Six-Gun diesel tuner, iQ interface that raised up from the classic dashboard with the touch of a button. Additionally, the truck had a Monster-Ram intake manifold, a Banks Monster diesel dual exhaust, and Brake intelligent exhaust braking system. Lastly, it had a water-methanol injection system.
This isn't the only iconic truck Banks help power.