2017 Silverado gets a shot of adrenaline
Self-proclaimed adrenaline junkie Tom Ferrara loves playing hard with his gas-powered cars at the race track, and sided-by-sides at the dunes. And while he uses his Duramax-powered 2017 Chevy Silverado 3500 as a daily driver and a tow rig for his toys, he treats it just like any of the other high-performance machines he drives.
Tom chose to add the Ram-Air Intake, iDash DataMonster, iDash SuperGauge, the Derringer tuner, and PedalMonster throttle booster to his truck for more power. He just can't deny the results. "It all woke the truck up!" said Tom.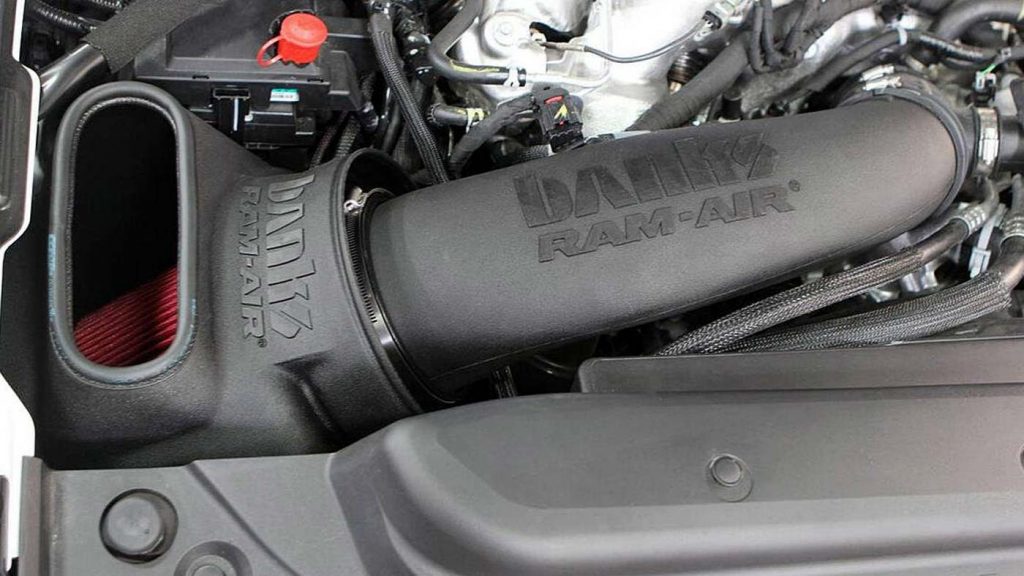 "The L5P is a good truck, but there's a lot of hesitation. Pull up to a stop an and when it's your time to go and you step on it the truck just sits there. I would often think that I'm going to get t-boned or something. Then after what seems like forever of pushing the throttle down and getting nothing it pulls out. The Derringer and the PedalMonster really changed all of that, and honestly I no longer have that fear. I keep the Derringer on level 4 and the PedalMonster on SPORT level 6. To me, those are the sweet spots that totally transformed the truck. The intake really helps as well by letting the air come in easier, and the turbos spool up faster. As a whole, the Banks gear just made everything better. I drive it like a normal person, but when I need it the power and responsiveness are right there."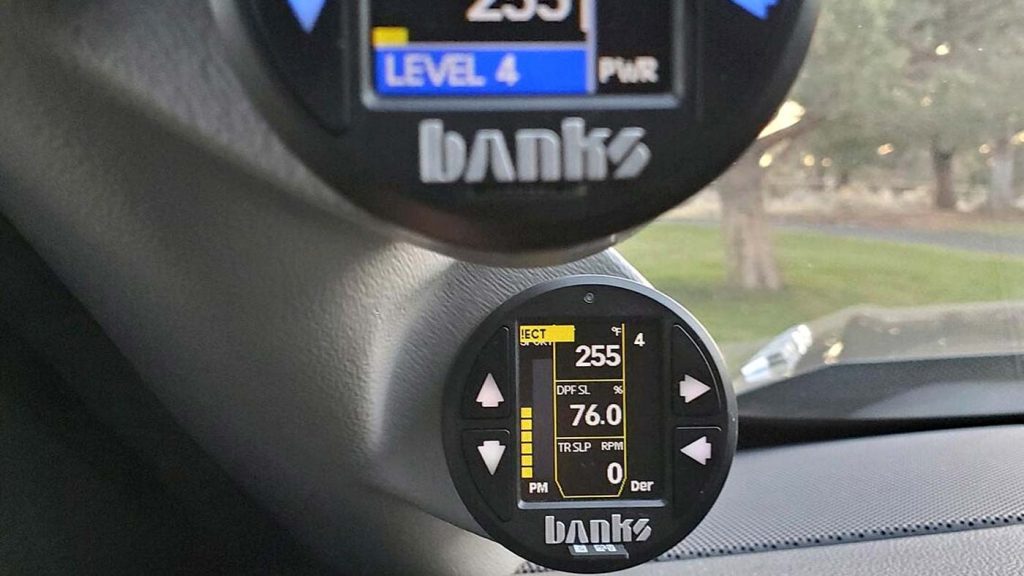 The seat-of-the-pants feeling isn't the only kind of performance important to Tom, because to him data is actually king. "I monitor everything. I like data! The iDash DataMonster and the SuperGauge let me monitor everything that I have. This may sound crazy, but I have an Excel spreadsheet on what I use to set up my iDash gauges with. In my racing brain you never go out there with a cold car, so I have the same mentality when it comes to my truck. One of the gauges is set to temperatures, and within that I have the warnings set to flash when they come up to full operating temperatures. Once those red flashing lights go away I know the various systems are within operating temperatures and I can really lean on the truck. And of course, I use the DataMonster to datalog and graph out my readings. With the iDash gauges I can make sure my truck will make all the power I need for years to come."