Pup Carrier Gets More "Oomph"
Greg DiGiacomo and his wife are two proud pet parents who switched from driving a truck to something cozier for their pup carrier. "We had a 2019 Duramax 3500 crew cab, and before that, it was a 2004 Duramax. Being the kid that I am, I like to modify stuff and the 2004 was no exception, but I like to go with reliable modifications so Banks has always been my choice. I had everything Banks made for it including Monster Exhaust, the Six-Gun, Power PDA, and Ram-Air intake. Loved it, had fun with it, and had zero issues. When it came time to put that truck out to pasture, I bought the 2019 brand new. I installed the Derringer tuner and PedalMonster.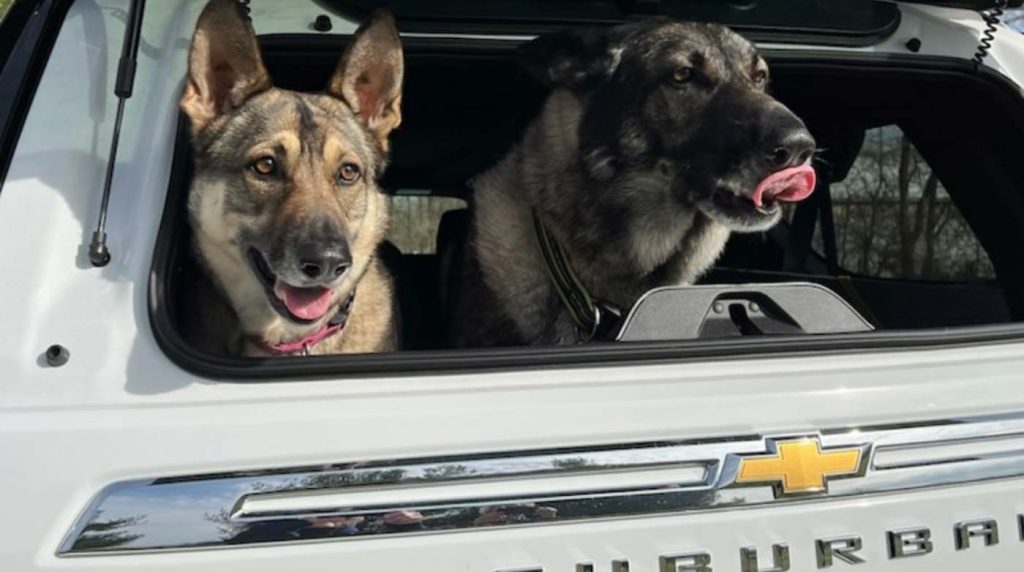 We have two big German Shepherds that we take everywhere. Now they fit in the back, but there still wasn't enough room because they're like miniature ponies! We want them to be as comfortable as my wife and me, so we traded in the truck for a new 2023 Suburban with the 3.0L Duramax. We put in the PedalMonster with iDash SuperGauge, and for as big as that thing is, it REALLY woke it up! It doesn't touch the MPG, and when you need that extra 'oomph' it's right there on tap. And, I love having all of the important engine parameters in the corner of my eye."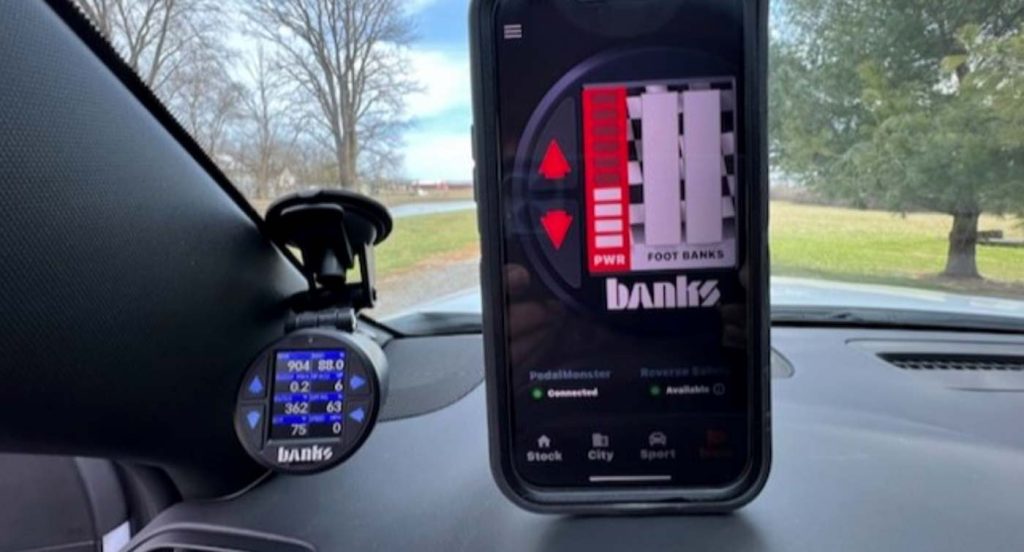 "Now things are damned near perfect because mom and dad are fine in the front, and the pups have plenty of room in the back. I'm just waiting on the Derringer for the 3.0L Duramax to be released. I've NEVER been disappointed with Banks, and their customer support is excellent when needed. Definitely would recommend." Glad you chose Banks to help give your pup carrier more boost!