More Growl For Your Power Stroke
Steve has kept the power upgrades on his 2022 Ford 6.7L Power Stroke all Banks to give it more growl. The Pennsylvania-based mechanic Installed a Ram-Air Differential Cover, iDash, and PedalMonster in segments on his YouTube Channel, Hamerdown Motorsports.
The latest installment was the installation of a Ram-Air Intake system. Steve takes viewers from a short unboxing, through a rather detailed installation, all the way up to a test drive and a review of the performance. Steve loves towing his pontoon boat with his Ford, so extra power was a concern.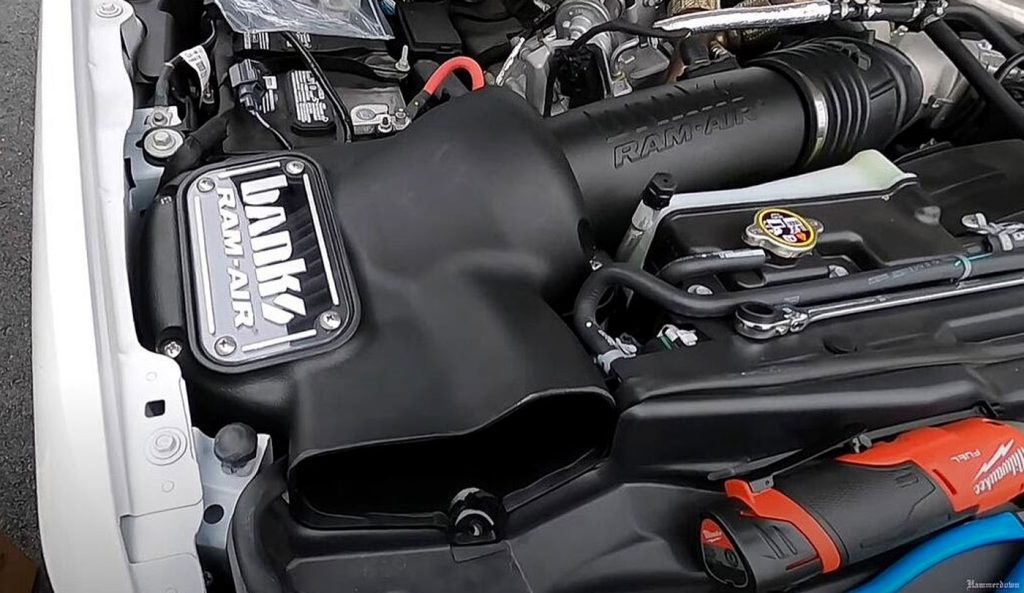 Traction was a bit of a problem during his test drive as the truck's 35" tires easily spun from the combination of damp pavement and the immediate power from the intake and PedalMonster. "I'm very, very happy with the product so far! The look is awesome, the sound is great, and the installation was easy with everything fitting the way that it's supposed to."
The installation was so easy, Steve didn't even need to make room in his crowded garage to do it. He wraps the video up with a demonstration of the new growl. Thanks for the review, Steve! We're glad you chose Banks parts to give your Ford Power Stroke more growl.