Motor Trend magazine took a stock Humvee and pitted it against a Banks-modified Humvee. Watch the video and see what a difference Banks makes!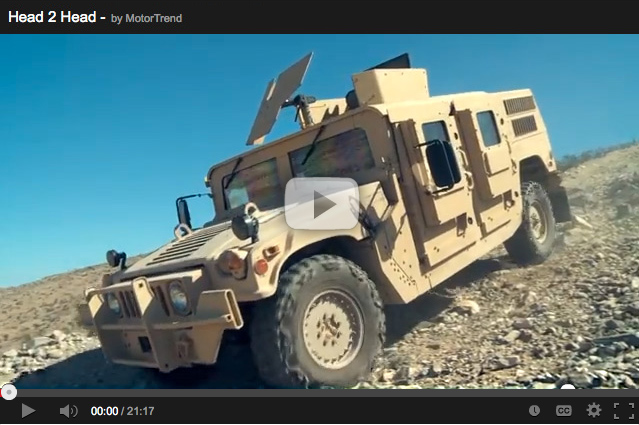 On this episode of Head 2 Head, Jonny Lieberman pits an American icon against itself. Since 1984 AM General's Humvee has served as the U.S. Military's primary multipurpose workhorse. However, after adding nearly three tons of armor plating, the already slow, ill handling beast gets slower and clumsier.
One solution is to replace it with a new truck, but that would cost us a fortune. The other comes from Banks Engineering, which adds more sophisticated turbocharging as well as a revised, active suspension. If the Humvee is going to go down in history as the truck version of the B-52, it needs upgrades similar to what Banks is selling. That said, the Banks Humvee does cost a good deal more than the base Humvee. However, it's a much cheaper alternative to something like an MRAP or the Oshkosh L-ATV. But is it that much better than the regular production Humvee? Watch and find out!
Head 2 Head appears every other Wednesday on the Motor Trend channel. http://www.youtube.com/motortrend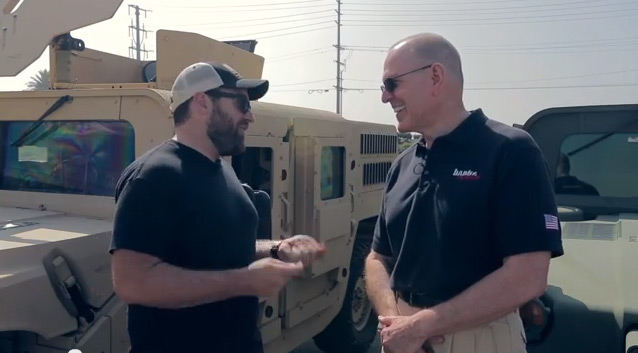 Head 2 Head host Jonny Lieberman and Gale Banks talk about Humvee power (and the need for more of it). Watch the episode here »