Motorweek interview with Gale
Gale visits Goss' Garage to bring us up to speed on his latest projects.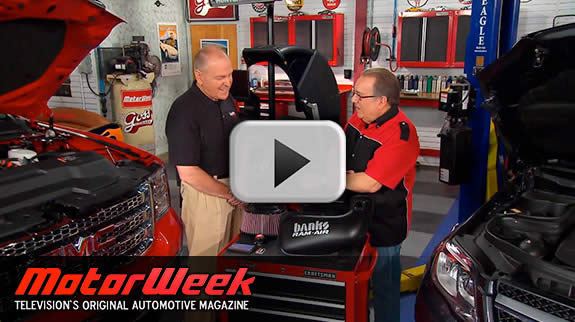 <!–
–>
Gale was interviewed by Pat Goss of "Goss' Garage" on Motorweek recently. Topics included what changes are taking place in the diesel aftermarket, and how to the electronic engine controls play a part in that. Gale also fills us in on why he's so excited about the new Banks Straight-Shot water-methanol system—it's not just for increasing power—it can also reduce emissions and improve fuel economy as well. And speaking of electronics, Gale discusses how the Banks iQ is the ultimate command and control center (as Pat, put it, it's like the Swiss army knife of engine control).