Duramax Data Junkie REALLY uses iDash
Rainman Ray is a Duramax data junkie and a repairman who can fix almost anything… But beyond his ability to wrench, the Sarasota, Florida truck owner has a real hankering for data. In his latest video, Ray explains why he's fascinated with the pressures and temps across his turbo and intercooler. The iDash DataMonster is far more than just an OBD monitor. As you'll see in Ray's video, it's an incredibly powerful engine development tool. Watch and learn.
A month before installing the second iDash, fellow YouTuber Arod helped Ray install a Banks PedalMonster throttle booster and a single iDash to control the booster. He installed the second gauge because he wanted more data from his Duramax, like engine coolant temperature and boost pressure. He also added four sensors to retrieve even more data from his engine.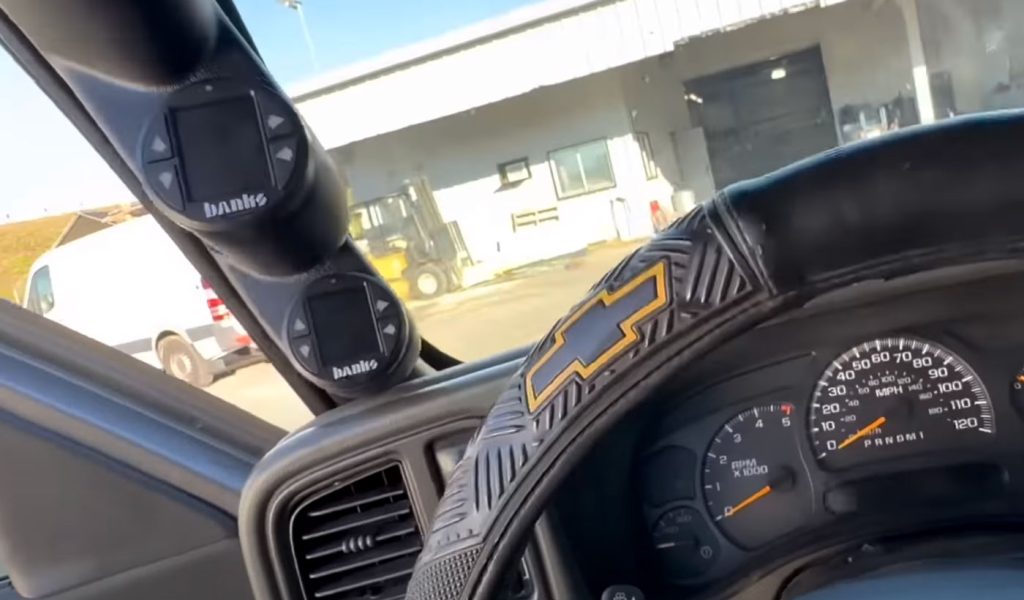 Rainman Ray likes to have all the extra information iDash gives him when he's towing, which he does often. He's also planning on upgrading from a stock air intake to a Banks one. So he's collecting the information from the stock intake to compare to the future Banks intake. The Duramax Data Junkie explains, "it's kinda boring, but I think it's fun!"