Belmont Concours d Eleganaza photos
Gale presided as an honorary judge at the Country Club's annual car show. Here's some photos from the event.
Last weekend Gale Banks was an Honorary Judge in the annual Belmont Concours d' Eleganaza at the Fresno Country Club. The event featured some of the finest vehicles, more than 200 of them, from 20's era vehicles to outstanding powerhouse muscle cars. Gale brought the Banks Sidewinder S-10, which is one of the company's shining examples of "clean diesel" performance. Here are some photos from the event.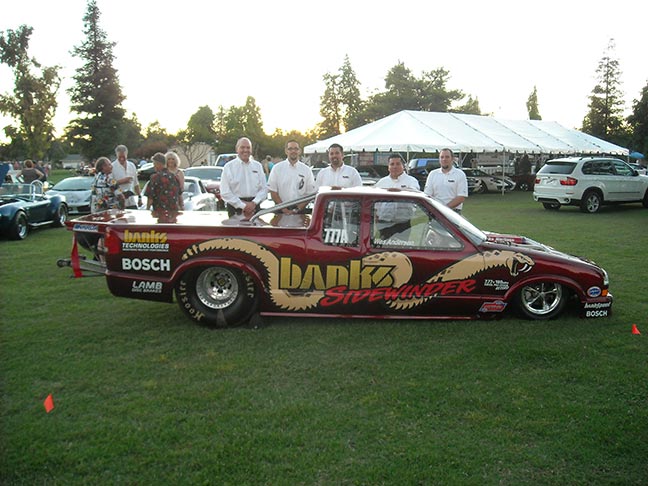 The Banks Sidewinder S-10 poses with Gale and the gang.

The crowds enjoyed seeing the World Record setter up close and in person.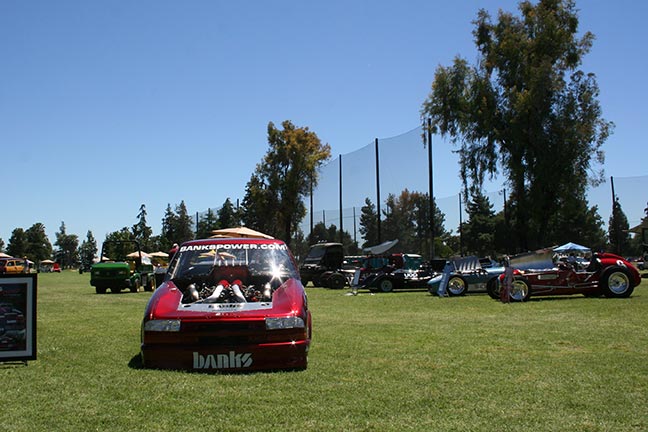 A beautiful day relaxing in the sun is a nice change from tearing up the asphalt on the dragstrip.