2003 Dodge RAM Chose Banks for Long Haul
Kelly Kimberly's 2003 Dodge RAM is his recreational vehicle. It has only 85K miles on the odometer. "My wife and I ride our BMW bikes as our primary mode of transportation. We only take the truck out camping, and we've done a lot of camping." Currently, Kelley has a Lance Cabover Camper but will soon swap to a toy hauler/camper so that he and his wife can take their motorcycles along with them.
"When we both finally retire, we plan on using the equity in our house, buy a new camper, and head out exploring the country in search of the ideal place to live. It's our dream, and we plan on making the adventure in this RAM. My dad passed recently and left me a little money, so I invested it in my truck. We decided to get it Banks-equipped and make it last the long haul. I plan on keeping it forever!" Kelly installed an EconoMind Tuner with iDash SuperGauge, an Intercooler Upgrade with Monster-Ram, a Ram-Air Intake System, Monster Exhaust, Super-Scoop, and the Ram-Air Differential Cover.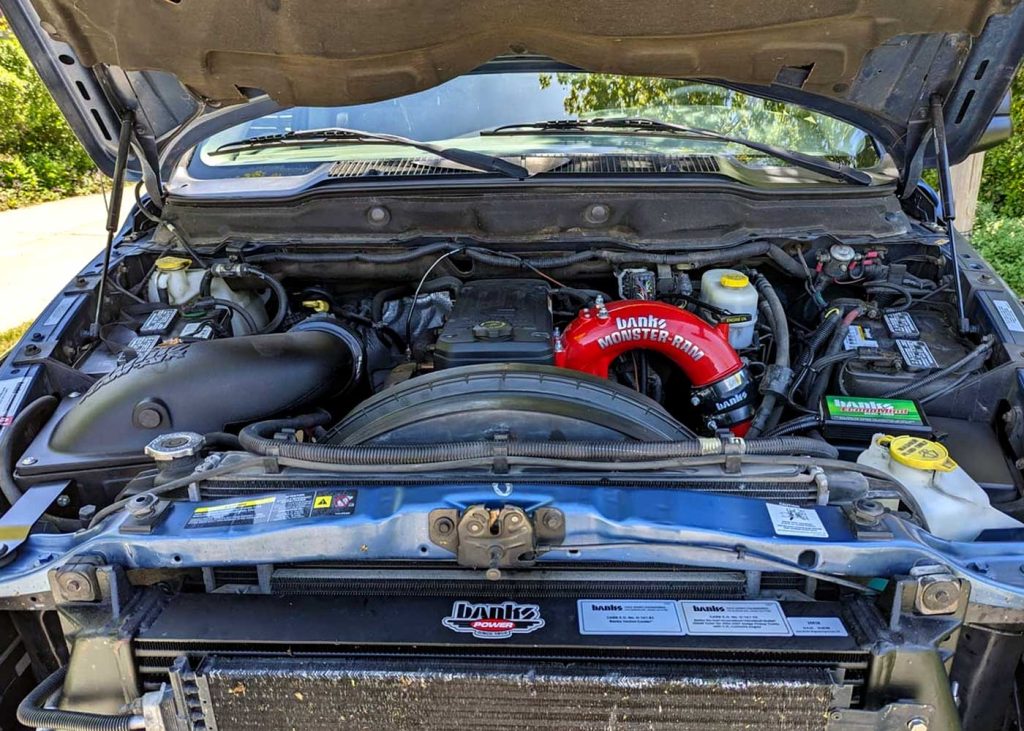 This is Kelly's third diesel-powered RAM. The first was an older '98 that he took to Banks for installing his Stinger-Plus Bundle. "Even back then, the experience was nothing short of pure excellence. And this time around, years later, there was no difference in how it was handled. "Everyone has been patient with my questions and is extremely knowledgeable. Matt, the tech, was awesome and took the time to explain everything installed and how to use it. I could have gone somewhere else to have my stuff installed but really, who would be better to install the than Banks? And in all honestly, the shop rate is very competitive.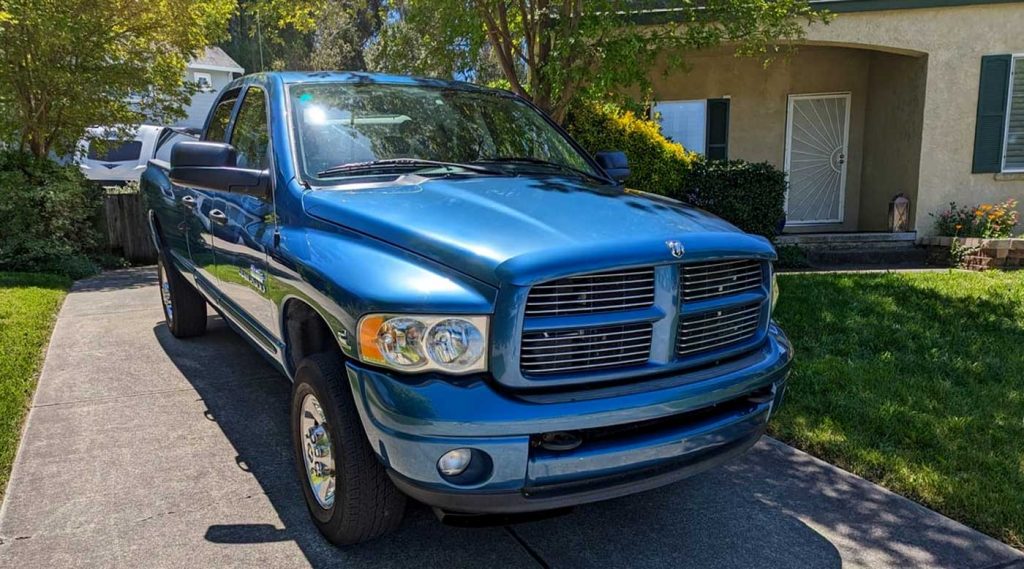 Heading home from Banks, Kelly noticed the difference in the truck right away. "Even in heavier than normal traffic heading home after the installation, I got even better mileage than the ride to Banks… with the AC on full blast and the tuner on LEVEL 3. The truck is terrific. I love it even more now!"