A truck can be anything from a bland work tool with no personality to something that actually represents you. We make some of the best products for RAM trucks, but that doesn't mean you can't customize them. In fact, Joshua Garcia added some flare to his Monster-Ram, Boost Tube Upgrade, and Ram-Air Differential Cover. "I had the parts coated black, Illusion Spanish Fly. Then I added Adam's Gold Flake added to the clear coat. The 2018 RAM was a daily driver. Then I got a work truck. I couldn't just let the Ram sit there and collect dust so I decided it was time to get everything Banks had for it."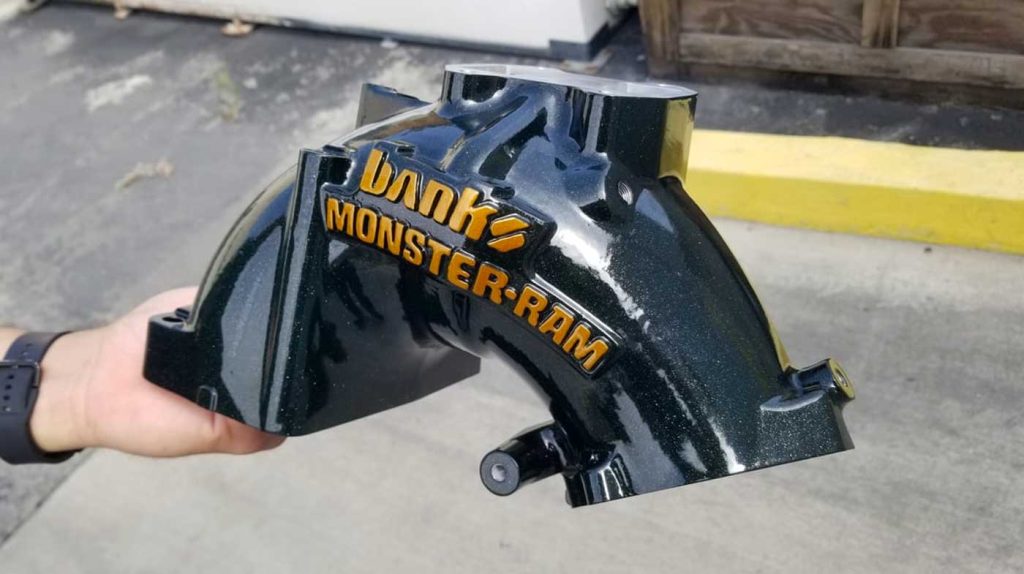 Joshua is adding performance and protection for his truck and he's having everything installed by Banks' ASE Certified Technicians. He brought in the parts already custom powder coated. While we don't offer custom powder coating, we offer the Monster-Ram, Ram-Air Differential covers, and Boost Tubes in natural aluminum, ready for you to custom paint.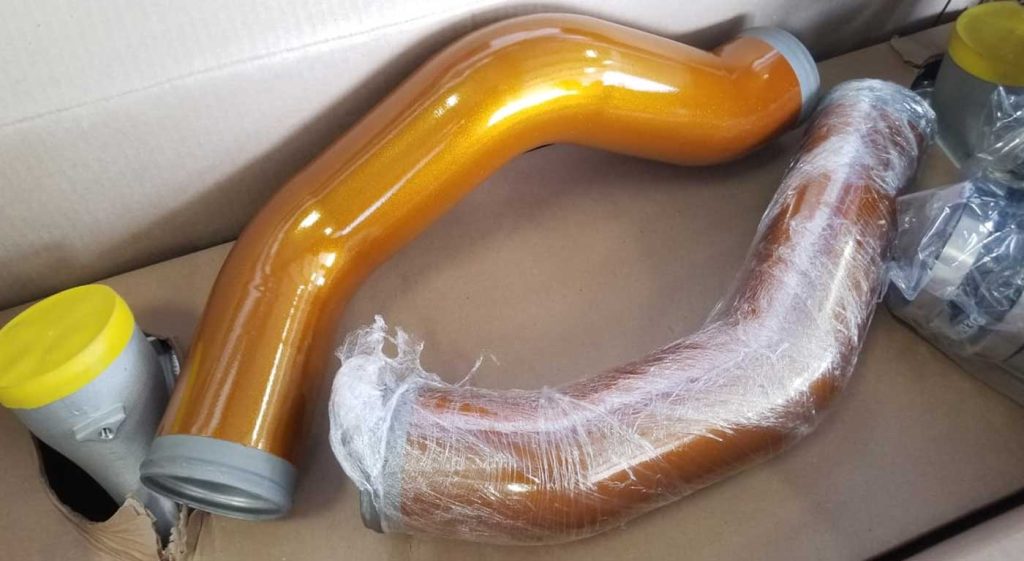 Be sure to tag us in your photos when showing how you are customizing your Banks parts! If you're in the SoCal area, come by Banks to buy parts and install them with our certified technicians.