More Data, More Power Potential
The Banks Analog Sensor Modules that we sell are the same that we use for instrumentation in our dyno cells. The same parts connect to the iDash DataMonster that gathers info. Consequently, they help us develop our military work, our intakes, intercoolers, and our new line of Derringer tuners. There's no secret sauce. No cheat codes. No hidden switches.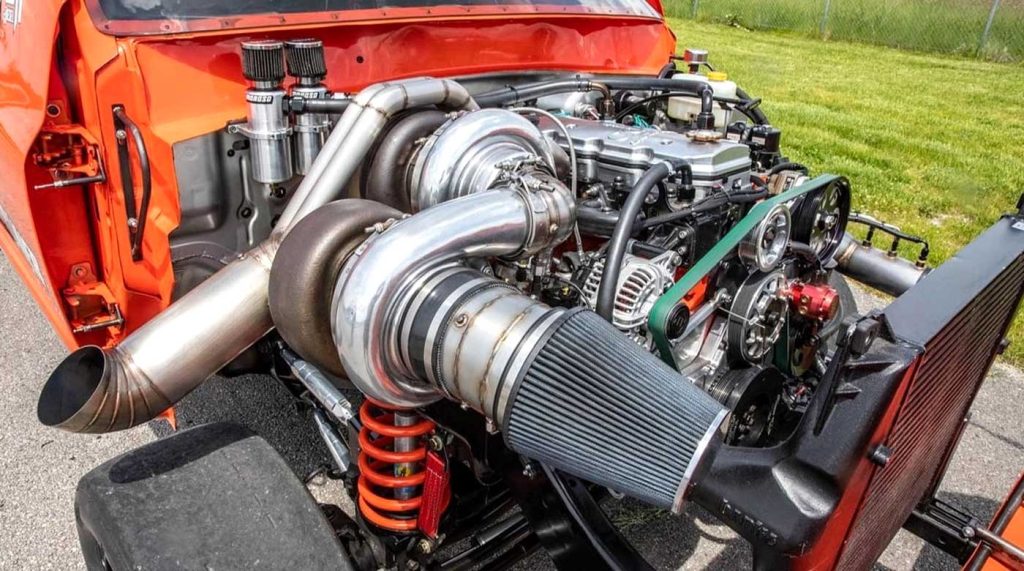 Take it from Ken Bruner, whose custom compound-turbocharged race-prepped Ram has plenty of parameters to watch. "I used to data log with analog gauges and a GoPro," said Ken. Not anymore! We contacted Banks for their input on the ultimate turbocharging logging system, and they fixed us up with a pair of iDash DataMonsters and sensor modules. With the data I can record on the iDash, I can determine compressor map location, turbocharger efficiency, intercooler efficiency, mass air flow, air density and so much more!" Having these sensors will unlock new parameters that will give even more information to assist with tuning and help adjust for altitude.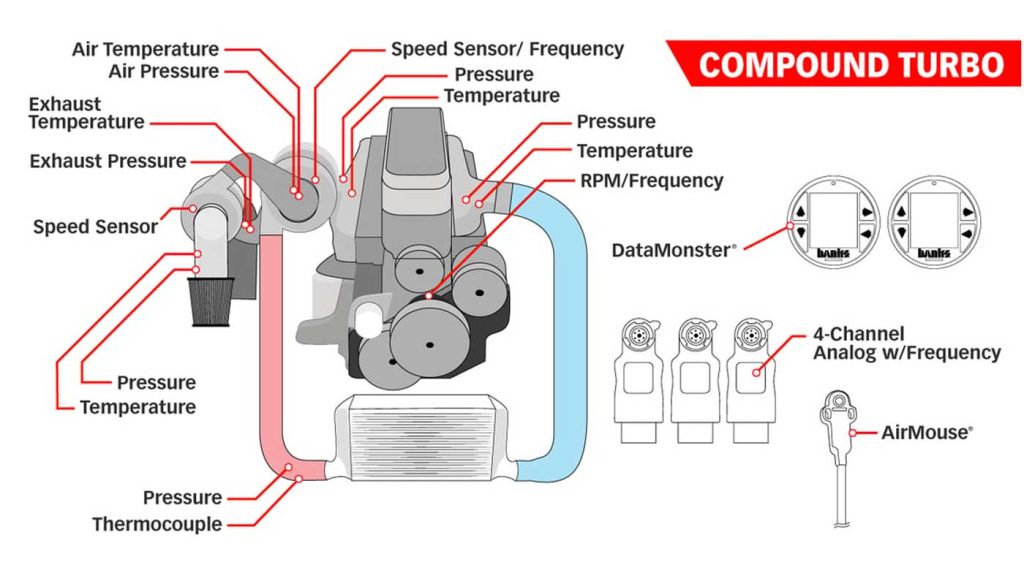 "The entire system is plug and play! It makes me so happy that I don't have to wire loom, crimp, and heat shrink every wire." Look at the diagram of his system or click here to find the right iDash and sensor setup for your engine configuration. Get more data with iDash now!