One-of-a-Kind Wheels | BANKS BUILT Ep 41
Our long-awaited one-of-a-kind wheels finally arrive! Gale and Matt are pleasantly surprised that not only did they make it to BANKS HQ, but so did Jonathan Peace of SPARC Industries. Gale gets to view the massive mini-block rollers for the first time and explains why he wanted the wheels for Lokjaw, our blown '66 Chevy pick-up truck. Not only are they aesthetically pleasing but the external fins are highly functional. Constructed from four 500lb aluminum billets the wheels pull air from the engine bay and facilitate less lag across the vehicle. Watch Gale explain.
Jonathan from SPARC starts his designs by hand. He only uses CAD to make sure the portions and geometry are correct. That's rare these days. Once the designs are finalized, they're machined out of a block.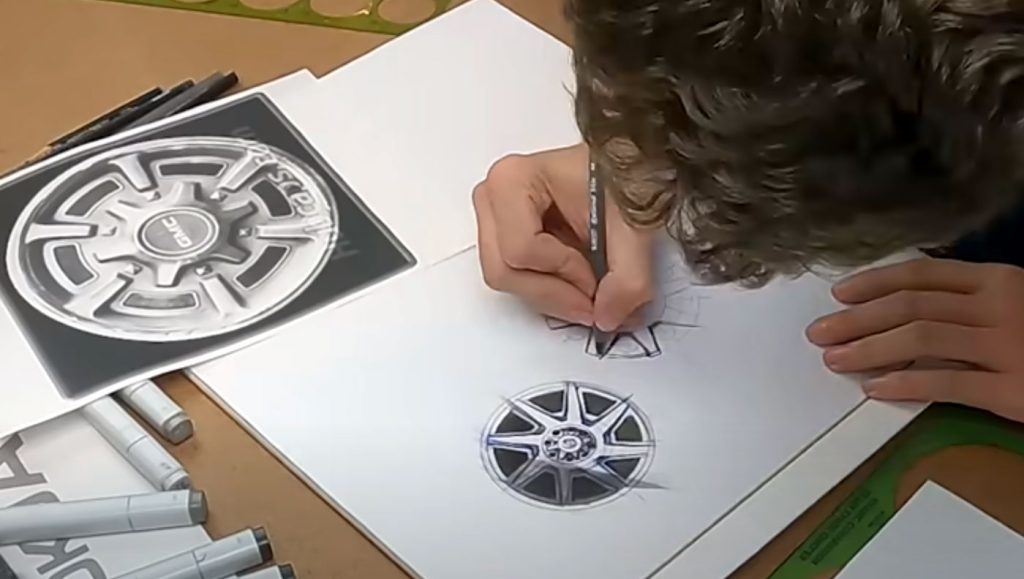 For the main spokes, Jonathan wanted to pay homage to retro wheels. He also wanted to incorporate futuristic fins to represent all the tech that is going into LokJaw from Banks. The back of each spoke is slanted to help air induction.
It's getting close to SEMA and the team is feeling the crunch! Next time, see what happens during the SEMA crunch before LokJaw, our supercharged Duramax, was to debut in Las Vegas. All hands on deck.