Throttle Booster: Compensating for 40″ Tires
After selling his Banks-equipped 2021 Jeep Gladiator 3.0L EcoDiesel, Peter picked up a '22 RAM 2500 6.7L Cummins with an AEV Prospector XL off-road package. Unfortunately, the downside of having 40″ tires is a reduction in acceleration. Peter installed a PedalMonster throttle booster and iDash DataMonster.
00:00 Intro
00:26 Installing PedalMonster
00:36 Calibrating PedalMonster
00:47 iDash overview
01:13 Stock throttle response
02:24 Sport mode review
02:40 iDash displays data
02:58 Track mode review
03:38 Reverse Safety
PedalMonster is the first OBD-II connected throttle sensitivity controller for gas and diesel vehicles and is tuned to eliminate your factory dead pedal feel and delay. PedalMonster is the only module of its kind to offer safety features like ActiveSafety®, Reverse Safety, and Adjustable Low-Speed Trim. No other throttle booster has the same level of safety, ease of installation, and additional features.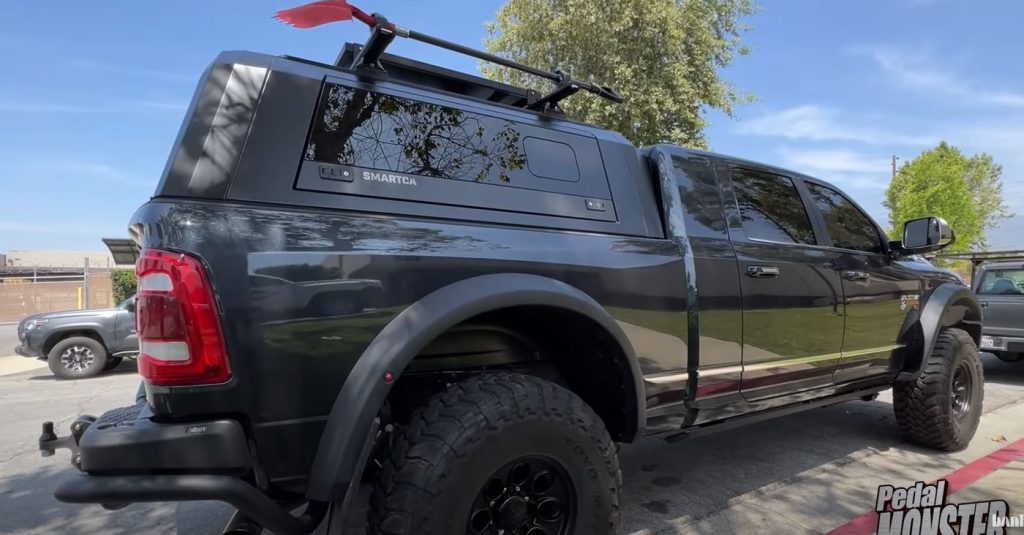 "There is no question about the response and the performance. And the iDash validates everything that the PedalMonster does. It's a complete encyclopedia for all the data that I need in regards to this vehicle."