Product Development done with Intel
Quadstar Tuning has spent most of its seven years in existence specializing in performance upgrades for GM 6.2L and 6.5L engines, but now shop owner John Faddis is working on product development for Duramax.
"We've done pretty well concentrating on the earlier GM diesel engines. On those earlier pre-OBD_II we regularly sell and use for our development the iDash SuperGauge and iDash DataMonster, 4-Channel Sensor Modules, and a sensor suite to add modern gauges to the older trucks. Since the newer trucks already have a lot of the sensors much of that data can be shown and recorded."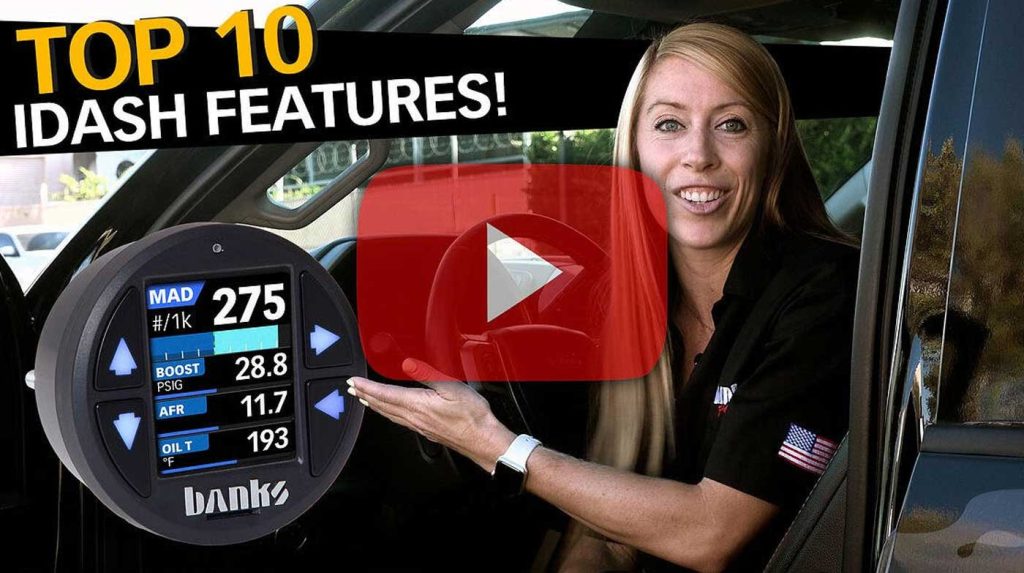 "We bought a 2018 L5P, and the first thing we did was put in a pillar mount, iDash gauges and a PedalMonster throttle booster. The PedalMonster is a great addition to the truck and helps remove the dreaded dead-pedal, but it's just not enough. We'll be putting on a Derringer soon and start product development of our own. The info that we're going to get from the Banks gauges is going to be incredibly useful!"
00:00 Intro
00:52 Customizable screens
01:27 Minimum and Maximum logs
02:09 Mission Control
02:39 External sensors
02:57 Compact size
03:24 Custom alerts
03:41 Easy to read
04:01 Onboard Diagnostics
04:12 Data Logging
05:31 Banks exclusive parameters
All of Banks product development is done with precision, especially the iDash.