Supergauge: More Than Just a Boost Gauge
The iDash SuperGauge is a truly universal instrument that is just at home on gasoline applications as it is diesel. Brian M. knows this and is not regretting replacing his aftermarket boost gauge in his 2013 Ford F-150 3.7L EcoBoost.
"The iDash is a BIG improvement over my old boost gauge. It displays so much more information, and the ability to add high and low alarm setpoints is great! I don't have to think or worry about checking the numbers. If they become out of range they flash on the screen. Customizing colors and layouts is a cool feature too, and you're not stuck to one option because there have to be hundreds of combinations available."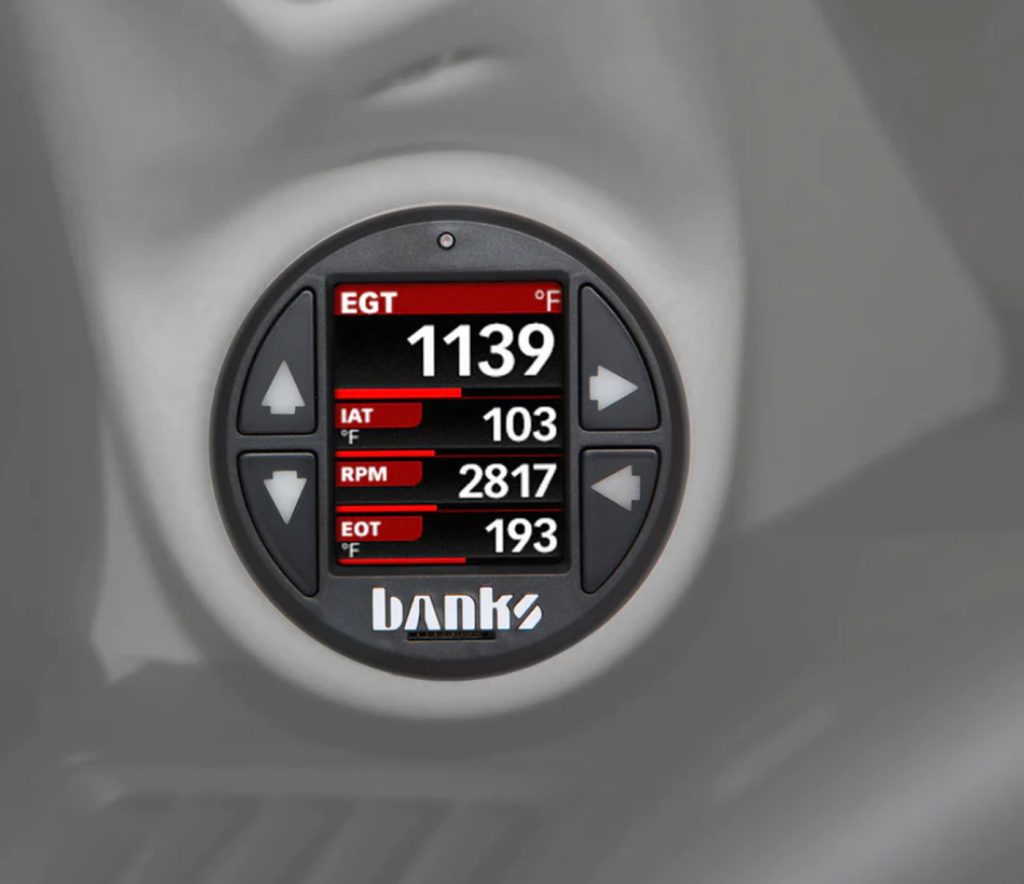 The iDash SuperGauge opens a portal into the vital inner workings of your vehicle. It lets you see what's beyond the dashboard while it monitors, displays, and (with a DataMonster) records multiple vehicle parameters such as speed, EGT, AFR, RPM, and engine temp. See information that your dashboard won't share. Pick what you want to see, where you want to see it, and how it's displayed.
When you factor in more than a hundred pressures, temps, speed, and Banks proprietary calculated values, color combinations, custom screen layouts, and more… the options are endless.