Jeep EcoDiesel Intake and Exhaust Development
Banks Engineers have been scanning underhood and underneath 3.0L EcoDiesel-powered-Jeep Wranglers and Gladiators in preparation for Ram-Air Intake and Monster Exhaust development. The goal is to ensure the new performance equipment is compatible with both vehicles.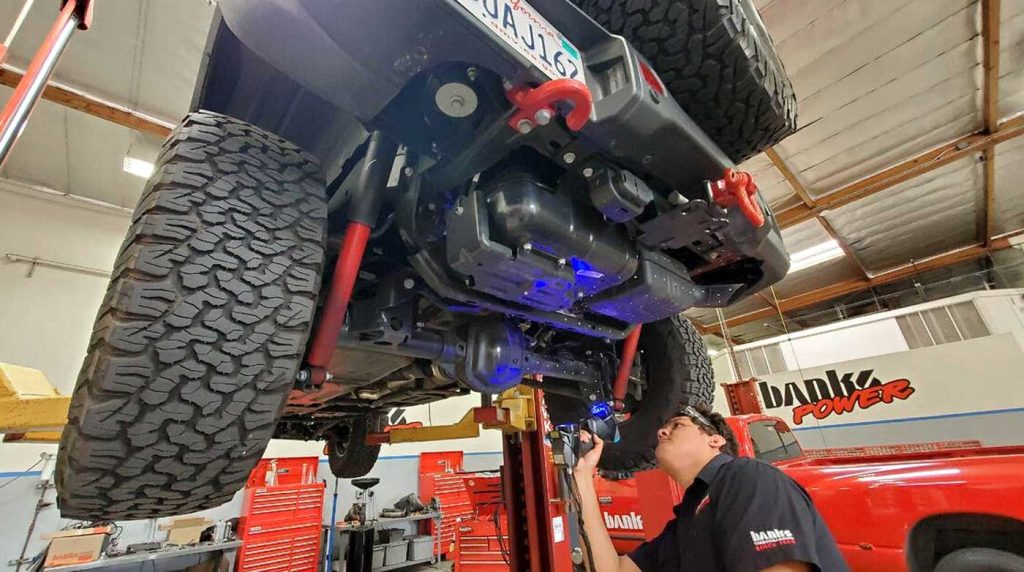 Although both the JL and JT are amazing vehicles and incredibly off-road capable, Jeep left room for improvement as far as performance is concerned. Let's face it, everyone adds larger wheels and tires, along with hundreds of pounds of add-ons. Every pound slows it down. Paring a true cold air intake and free-flowing exhaust with the Derringer tuner and PedalMonster (now available) will be a game-changer for all Jeep EcoDiesel owners. Stay tuned!