Jalopnik says Banks on it
In what may be the best article on Banks ever, Jalopnik lists the "Ten Things To Know About The Man Who Beat The Veyron To 250+ MPH."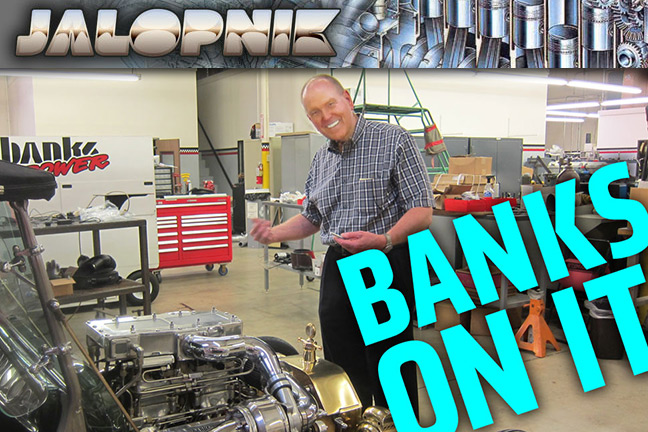 By Jason Torchinsky
Gale Banks is one of those people who's well-known in certain specialized circles, but still not as recognized as he deserves in the general auto-adoring population. Banks has a great many claims to fame, and vast, complex articles could be written, but let's start with this batch of remarkable achievements.
I went out to Banks' facilities in Azusa, Ca, primarily to bask in the heady presence of the brutally impressive 2400 HP Pike's Peak-running Freightliner. And while I certainly did get to see that beast of a truck, I also had a chance to talk with Gale Banks himself, as he took me on a tour of their facilities. I realized that I was a fool for not knowing more about the man.
Gale Banks is a friendly sort of guy that you can almost imagine as the coolest father or grandfather you never really had. He's very willing to talk about past achievements, which he discusses with well-earned pride but never arrogance, and he's genuinely excited to talk about new technological developments, or just the fundamentals of engine design. He's an old-school hot rodder and gearhead, and it shows.
Okay. Here's a quick list of why you should know about this guy:
1. He did what the Veyron does now 27 years ago. In a Firebird.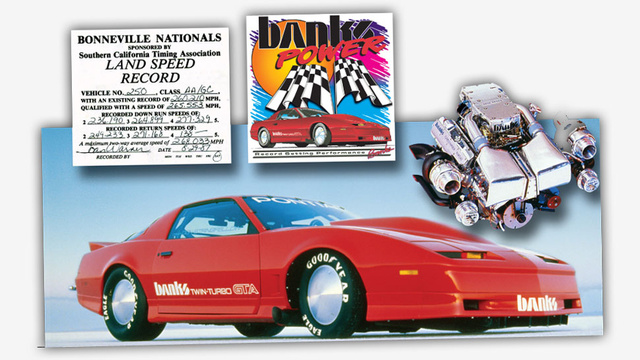 The Bugatti Veyron gets a whole lot of attention for a car hardly anyone will ever even park next to because of a few key numbers: 1001 and 253, which are HP and MPH, respectively. A thousand horses dragging a street-legal car pellium-mellium at over 250 miles per hour is big, if ridiculous, deal. And Gale Banks did it back in 1986. And even adjusting for inflation, that car didn't come close to being as expensive as a Veyron. In fact, back in 1987 it sold for $68,500, including the donor car. That comes to $141,292 today.
For the rest of the incredible list visit jalopnik.com »