Gale went back to school… the School of Hot Rod that is! Check it out and hear what they talked about.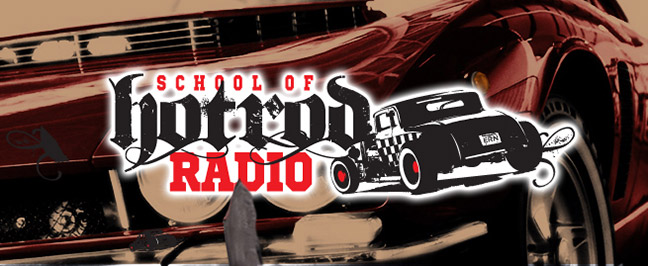 In an all new hour of School of Hot Rod tomorrow, we'll talk with the man responsible for record shattering speeds in automobile & truck classes: Gale Banks of Banks Power! Be sure to tune in at 1:00pm PT (4:00pm ET) to catch the show!
UPDATE: Did you miss it? Never fear, audio files to click on and listen to are here! You can click on the "Full Show" below or listen to individual segments. Please note that depending on your Internet connection speed, it may take a minute or two for the audio to play.
---
SCHOOL OF HOT ROD is your source for full-throttle Hot Rod action – bringing you a dedication to higher education in automotive excellence with this exciting and unique weekly program. Fuel your passion for the roar of the road, the glint of paint and chrome, and sheer artistry of a well built ride. Each week you can join the discussion about fabrication techniques, electrical systems, suspension, exhaust, paint and upholstery from Custom builders and industry experts. Get behind the scenes coverage and exclusive interviews from auto industry events, trade shows, hot garages and happenings nationwide, equipment reviews, innovations and do-it-yourself tips that will make you the resident expert in your garage. Visit the SCHOOL OF HOT ROD website »