In Stock Ram-Air Intake for Duramax
The new Ram-Air intake system for the 2020-2023 Duramax 2500/3500 HD is a groundbreaking cold air intake featuring the patented Banks Air Mass Control Module. The patented electronic device allows our engineers to design past stock intake tube size and airflow limitations, putting the Ram-Air system in a league of its own. All other intake systems for the 20+ Duramax must retain the stock tube diameter or risk a check engine light for flow and pressure irregularities. Take a close look at the competitors. You'll notice that they all match the intake stock tube size. But not Banks! Larger air filter, larger tube, more air mass. There's only one winner and it's now in stock!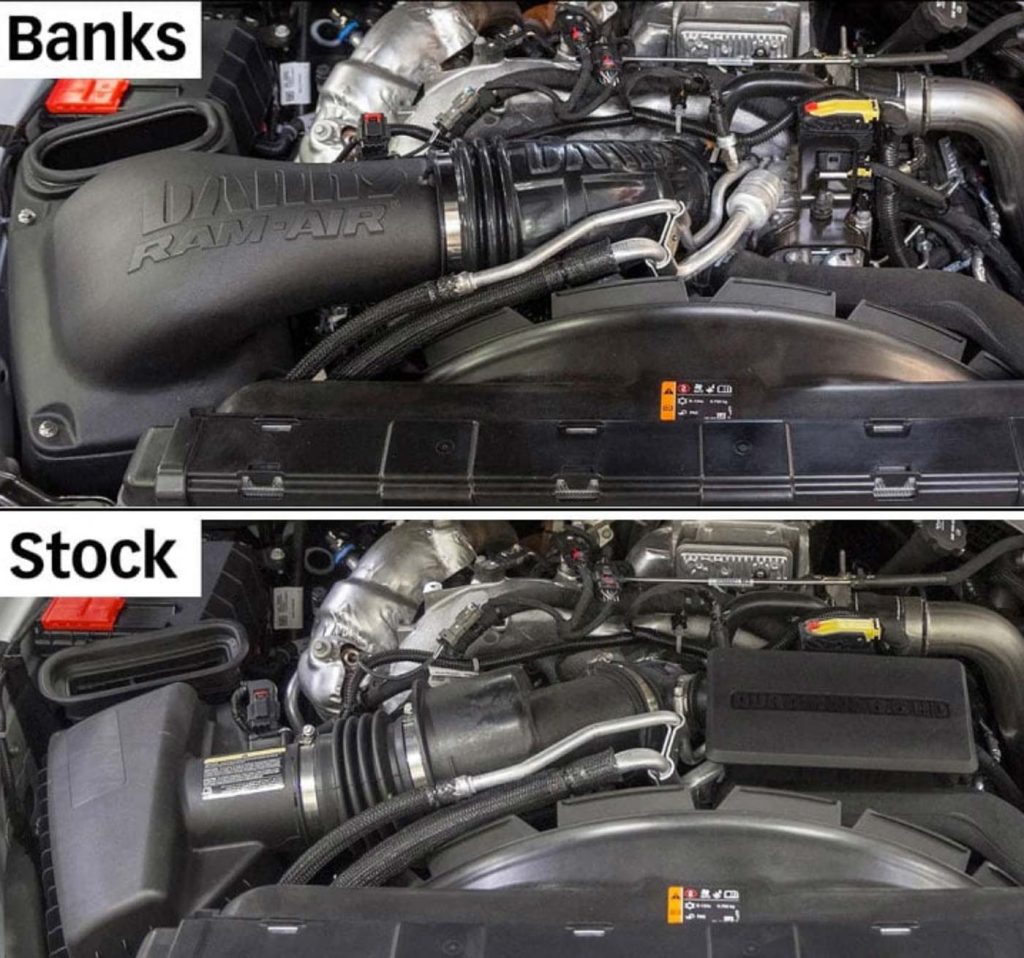 The new intake system adds power, sharpens turbo response, and improves fuel economy. Plus, the Big-Ass filter outshines competitors with the best dirt capacity. And, for those who enjoy hearing their turbo, it provides a strong induction note.
Need more convincing? Let the experience of American Boat Haulers persuade you. Matt Mehlhaus owns and operates American Boat Haulers. At any time his fleet of 2021 to 2023 fully-loaded GMC Sierra Denalis needs to be ready to travel. The Banks Ram-Air Intake is a must-add part for performance on his fleet.