Banks PedalMonster adds safety for Ashley and her horses
Ashley Acker owns a 2018 GMC Sierra powered by a Duramax diesel engine. It's her daily driver, work vehicle, and project vehicle all in one. "It's my do-it-all truck," said Ashley. "When I'm not using it to drive to work it helps me pull small trees, haul livestock, hay, equipment—it's basically my do-all vehicle."
Ashley doesn't have aspirations of making her Sierra into a performance truck, because she's pretty happy with the power and wants it to last for a very long time. That being said, there was something that really bothered her about the way that it performed. "About the only thing that I really didn't like about my truck was that there was a pretty big lag in the throttle pedal. Like if you were taking off from a stop sign or merging into traffic and you wanted to get up and go there would be a lag and then too much power. Aside from looking like a jerk by breaking traction accidentally, it's also a safety issue and not so good when I'm pulling my livestock. The jerking motion of the truck finally getting with the program and going isn't good for them. I saw a lot of good reviews on the L5P forums on the PedalMonster, so I decided to try it. It's awesome, and I'm so glad I got it!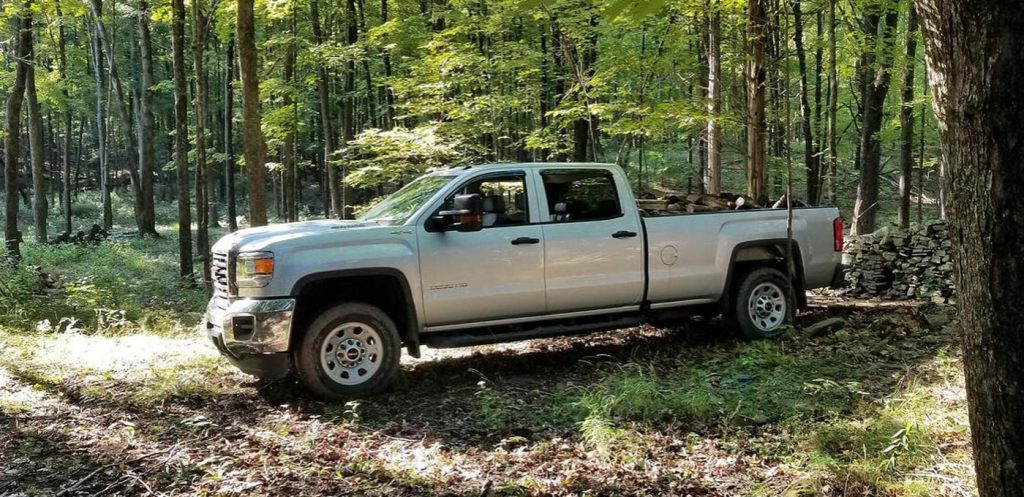 "I love Speed-Based trim," continues Ashley. "I've been messing with it and when towing I do have it on level 5. I haul a livestock trailer that doesn't have anything to help the animals balance so I try to be extra smooth. If I'm hauling animals I keep it in City mode level 10 with Speed-Based trim on Level 5. If I'm hauling hay or equipment that is secured, I tow in Sport level 2 with Speed-Based trim on level 3. Winter is coming here so I plan on messing with the Speed-Based trim more when conditions get slippery."
Looking at Ashley's 8zyHorseCr YouTube Channel, it chronicles what she does in her spare time. "I try to do videos on whatever I do to my truck, whether it's oil changes or installing the PedalMonster.
"The PedalMonster was super easy, and if it helps people who watch it feel better about doing something themselves, then that's a bonus." Her truck isn't the only thing featured on her channel as she posts videos of horse training and animals in their natural habitat. Check out her installation video.