The Record-Breaking Banks Sidewinder Dakota
In 1999, Banks set out to break the land speed record for diesel trucks at the Bonneville Salt Flats. Banks decided to collaborate with Cummins. The collaboration resulted in the creation of a vehicle that proved that diesel can be clean, efficient, and fast! The Banks Sidewinder Dakota.
Banks chose a Dodge Dakota pickup truck and fitted it with a then-early 5.9L Cummins engine that Banks highly modified. The Cummins included a range of performance upgrades developed by Banks. One of which was the first VGT turbo controlled by a Banks ShapeShifter® ECU that allowed torque curve shaping. The resulting vehicle, known as the Sidewinder, was an absolute beast producing 795 hp and 1,300 lb-ft of torque.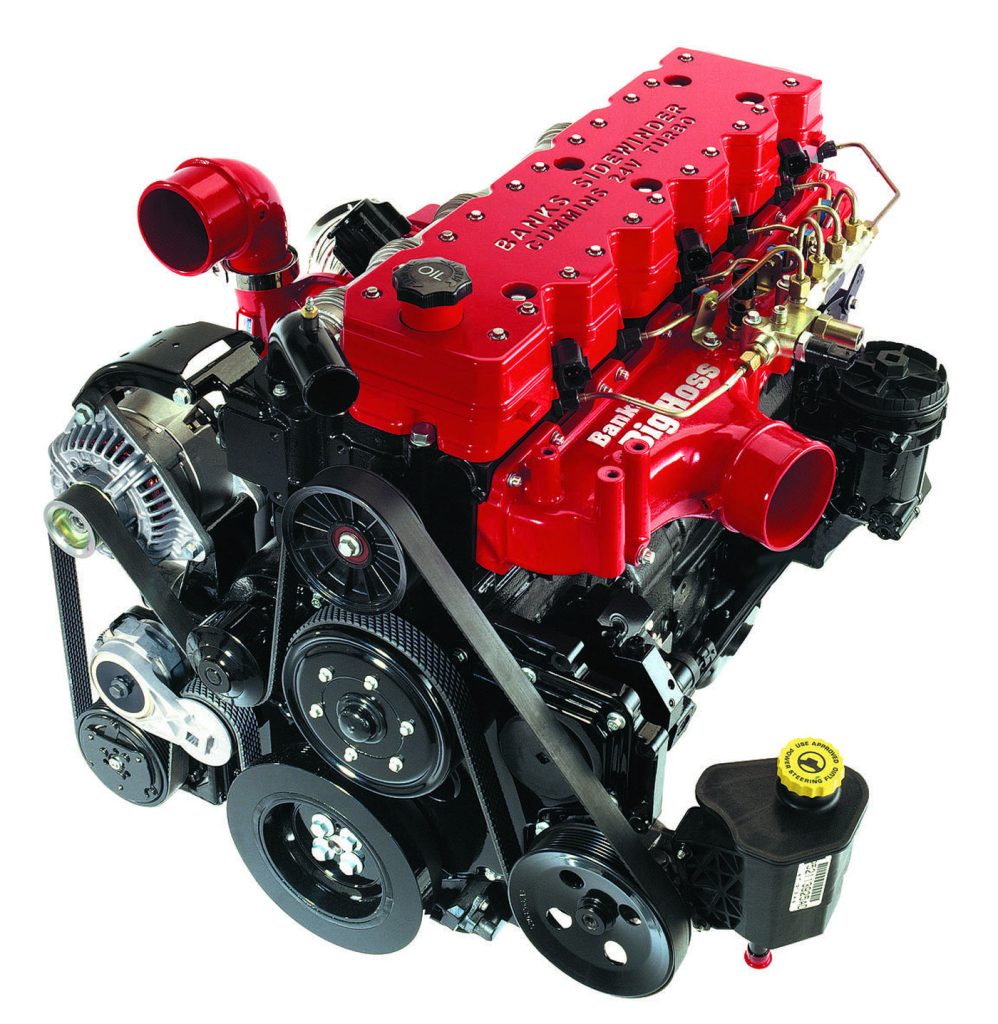 In 2002, the Sidewinder towed its own race trailer to the event, with an impressive 23 mpg. After a tire change, the truck qualified on its first outing. Going faster and faster with each session until it set a new land speed record for diesel trucks. The truck reached a top speed of 222.139 mph and an FIA record of 217.306. Because the record stood for several years it helped cement the reputation of both Banks and Cummins as leaders in the world of diesel engine performance.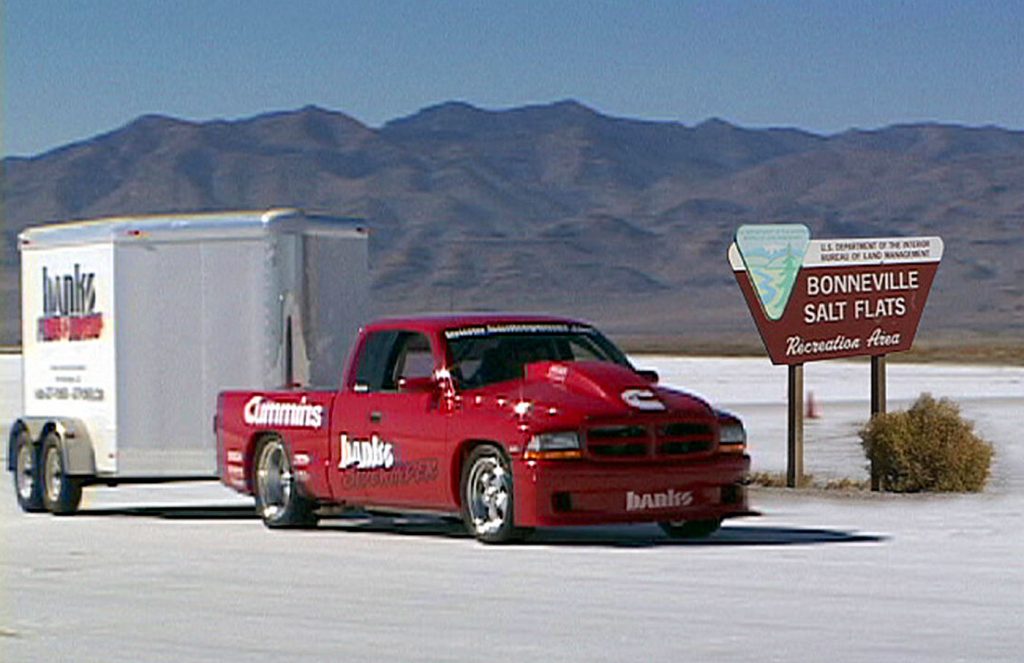 Certainly, the Sidewinder is considered a classic of the genre and a testament to the ingenuity and expertise of the engineers at Banks and Cummins. Consequently, advancements from the project in air management and cylinder design made their way into the consumer engine, and those enhancements changed the way Cummins are made today. By the way, the Sidewinder Dakota is on display at the NHRA Museum in Pomona, CA.