A Subaru with a Banks PedalMonster?
We shared a story about Justin Gore's 2021 Subaru WRX a few years ago. Typically, we'll have stories about trucks utilizing our iDash SuperGauge or DataMonster and PedalMonsters, but seeing them on sport compact imports is refreshing. Justin, a Subaru tech, noted that his 2021 Subaru WRX's throttle had dead spots and hesitation between gears. Justin learned about Banks through his favorite podcast,  The Truck Show Podcast. 
From WRX to Forester
"When Banks was added as a sponsor, the intrigue was there. The PedalMonster was an excellent alternative to a tune at half the cost." Accordingly, the iDash and PedalMonster found their new home in his WRX and provided the throttle response he was looking for. Justin had the car dialed in—until a jerk ran a red light and t-boned him in an intersection. Consequently totaling the car and making his wife request a slightly bigger vehicle for the family. Lest they opted for a Forester Wilderness. "Logically, I transplanted the PedalMonster and iDash from the Forester."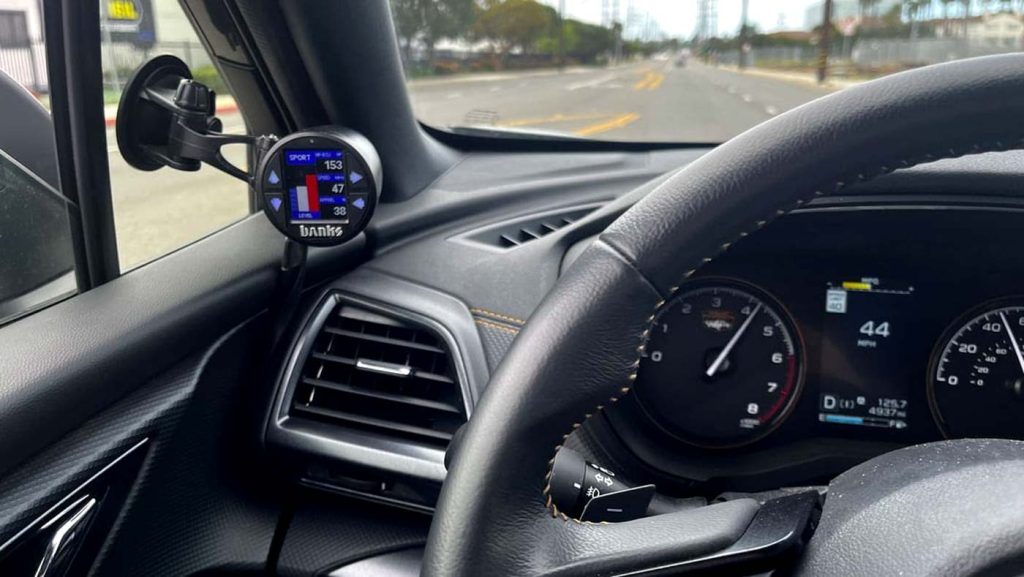 "I miss the manual trans from the WRX, but the PedalMonster makes the Forester a beast! I was surprised at what a difference it made in a naturally-aspirated car. It does everything it's supposed to do, even with bigger tires. I've thrown the keys to a couple of my co-workers to try it, and they return blown away, asking 'why doesn't everyone have one of these setups?' One of the sales managers at the dealer, who drives a Lexus F-Sport ES, was playing with it and set it up to Track mode. He returned from a drive in the Forester and said the PedalMonster is on par with his Lexus."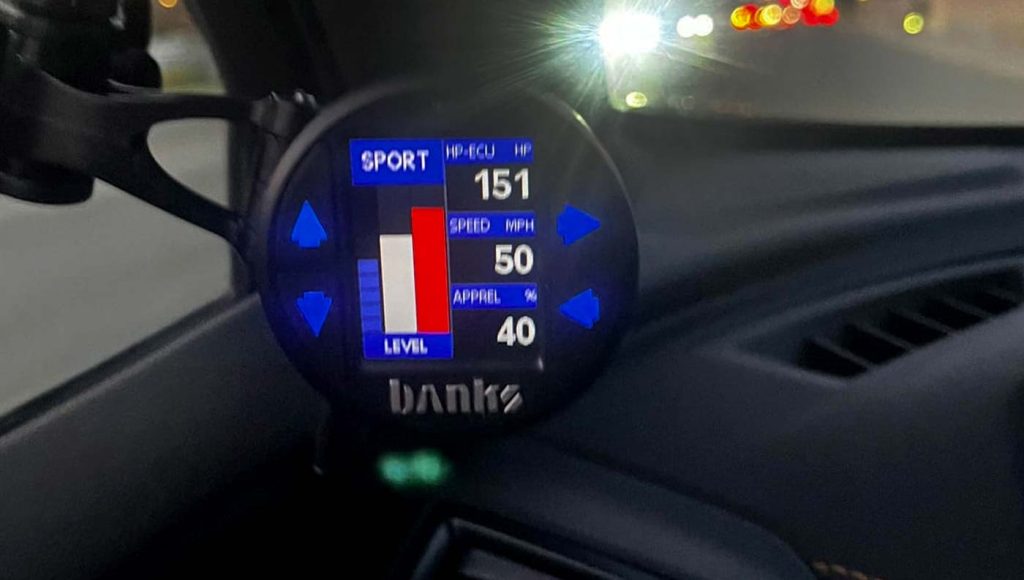 A Perfect Pair
Paired with the PedalMonster is an iDash SuperGauge. In addition to serving as the control interface for his PedalMonster, the iDash is Justin's window into his engine and more. One of his favorite features is tire correction. Justin inputted his stock tire size and his new larger off-road tires and now the iDash calculates and displays his actual speed! "I'm telling ya…I couldn't be happier with my Banks equipment. I love telling guys at car shows, Banks isn't just for trucks it's for Subaru too!