Sean Smith's Power Stroke is Ready to Haul
Sean Smith's 2021 Power Stroke was spec'd to be the family's new tow rig; however, he hasn't found the right trailer yet. "I'm looking for the right one about once a month," says Sean, "but I haven't found it yet." Sean's '21 blue beauty replaces his older '06 dually, and because lifestyles changed, the new trailer will replace the family toy hauler.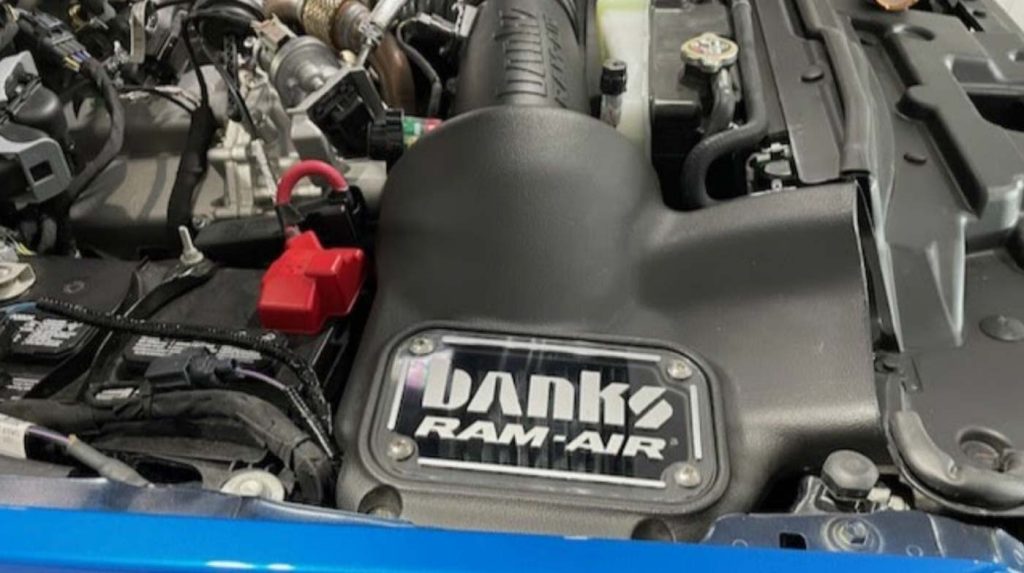 Following the Goldilocks rule and waiting for the right trailer hasn't stopped Sean from upgrading his truck. "Since I haven't been able to use it for towing, I'm keeping busy making performance upgrades to my Power Stroke. Wanting the best performance parts, my research led me to Banks. My first upgrade was the 5″ Monster Exhaust. I installed that one myself in the garage. Next was the Ram-Air Intake. Better air in, better air out! I've got the horse, but I just need the cart."
We're glad we could get Sean Smith's blue beauty Power Stroke ready to haul his toy hauler. Of course, this isn't the first one we've helped. Greg Alberalla has turned to Banks for his Power Stroke and Cummins. Take one look at Greg Alberalla's YouTube channel and you'll see Banks is the obvious choice.