RV Waggin Tails Ram-Air Diff Cover 
David Hoffman's continuing adventures on his RV Waggin Tails channel do a pseudo-unboxing video for the patented Ram-Air Differential Cover. This is episode 58 for you who are counting. As a self-proclaimed non-mechanic, he warns that you should take your time with the installation. He also advises that you watch as many instructional videos as you can find…, especially his.
After all is said and done, David remarks on the new sound of the rear end. "One thing I did notice is that the rear-end sounds quieter. Not that it was loud to begin with, but I just noticed that it seemed quieter." The reason for the reduced sound is that the oil isn't being beaten into the back of the differential cover. As it is with so many flat-back aftermarket covers.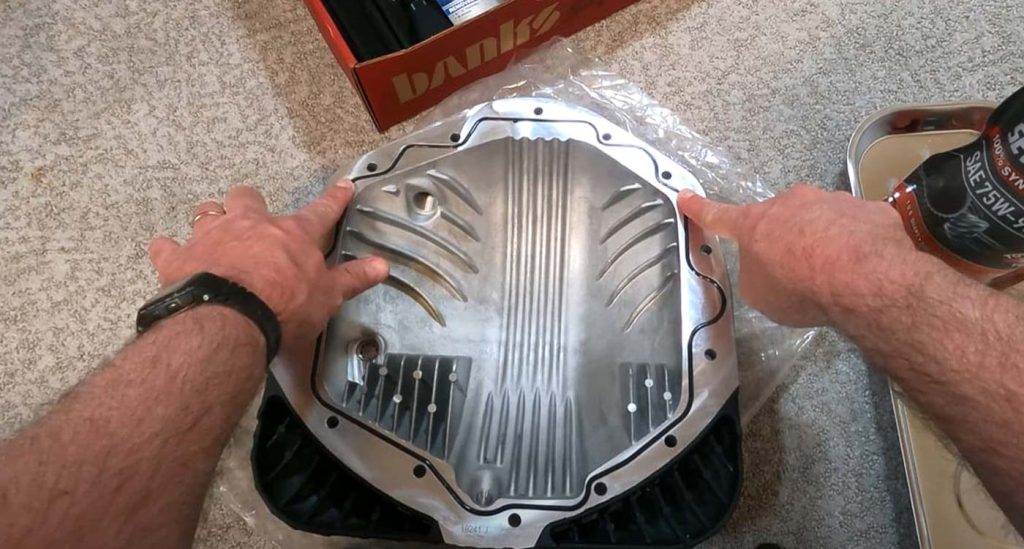 With the patented Banks design, fluid flow is directed up and over the ring gear. From there it can go to the ring and pinion interface with no disruption. The ring gear raceway and seamless mating surface minimize aeration, keeping the lubricant lasting longer. Couple the interior features with cool air provided by the external Ram-Air scoops and you have the most effective rear differential cover available. 
The Banks Ram-Air Diff Cover is the go-to choice for many RAM owners. Subscribe to RV Waggin Tails channel on YouTube and keep up-to-date with all of the latest upgrades.