Hurry Round Hondo Had How Much Power?
Hurry Round Hondo was a joint venture between Gale Banks and Peggy Brendell. The Banks-powered twin-turbo hydro boat produced a whopping 1800 hp on methanol and won every race in 1976, including the NJBA and APBA Nationals. And, it broke records along the way.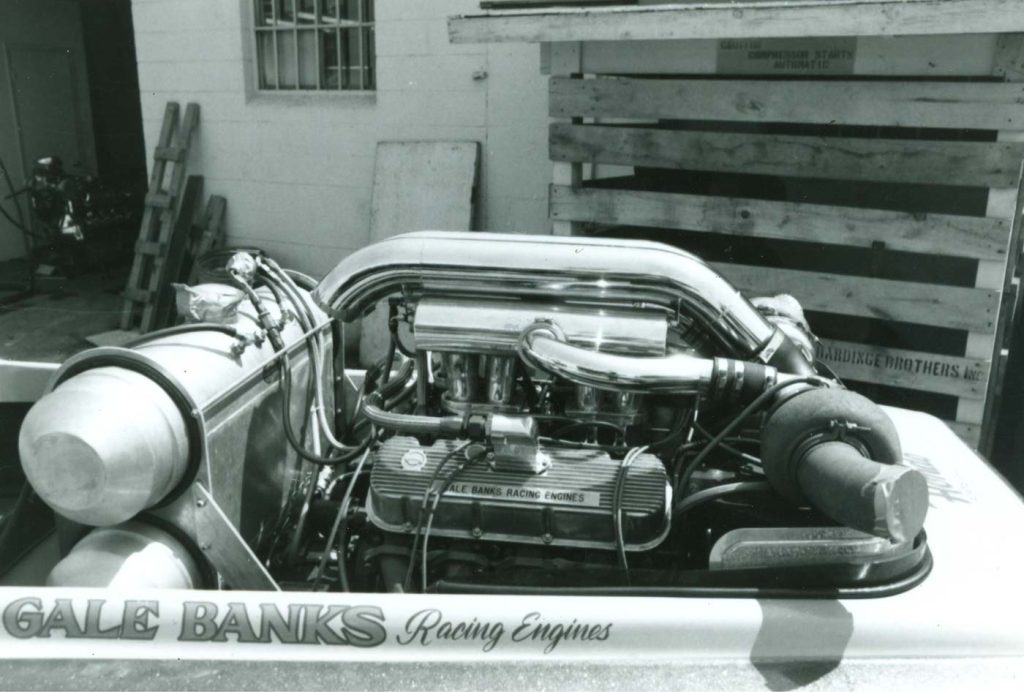 The previous year, the K-Jet outran and out-cornered every competitive boat on the water during its initial test race at the annual July 4th Regatta clocking in at 119 mph. That was even before Gale turned up the power!
APBA K-Jet Program
The Hurry Round Hondo isn't the only racing boat by Banks. At Banks in the '70's, we were at 2,200 horsepower in our APBA K-Jet program. We won the National Championship. Additionally, we beat them all in an exhibition race pitting our K-Jet against the best V-Drive K Boats. And that was backed down to 1,800 hp to save the jet drive. Read more about the APBA K-JET.
1978 New Zealand Marathon
Gale Banks turbocharged engines dominated the 1978 edition of the New Zealand Citizen Jet Boat Marathon. He powering boats that finished 1st, 2nd, 3rd, and 5th. Winning the grueling 11-day event, Reg Benton of New Zealand made this the second consecutive marathon win for him in just months.