Retired Ferrari Racing Mechanic Loves Banks
George Kull is a retired Ferrari racing mechanic, and to him working on diesels is almost a love-hate relationship. "Instead of working in an all-white, clean room in a race shop, I work over the fender on a jacked-up truck. Truth be told he'd rather work on his Ram than any other vehicle.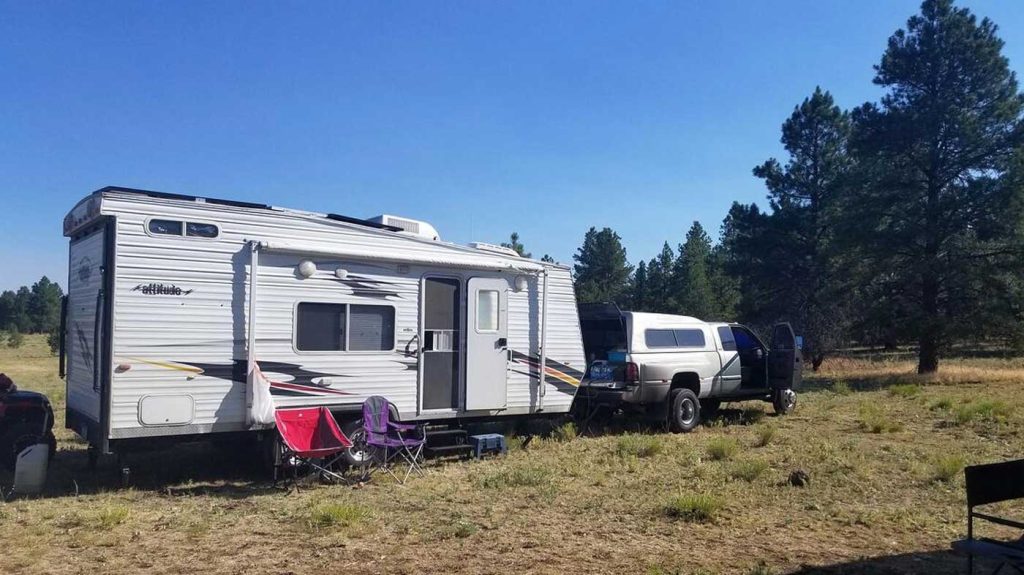 George purchased his 2004 Ram 3500 4×4 back in 2008 with 80k miles and started hot-rodding immediately. Now at around 194,000 miles on the odometer, the truck shows no signs of quitting. "It's on its third complete front-end rebuild, and I got away from most of the stock drive parts. I put some Banks parts on it over ten years ago, and I've always been impressed by them."
"Two that was such an improvement were the High-Ram intake and the Quick Turbo with BigHead Actuator. That BigHead made an immediate change making it possible for me to go up a hill while towing without the turbo losing boost or momentum. No matter if I was going towing nothing or an 18k pound load, that truck soldiered up any hill with no hesitation. I needed to replace the turbo and decided to upgrade it to a larger turbo, and although it works well I sure do miss the BigHead," said the retired Ferrari racing mechanic.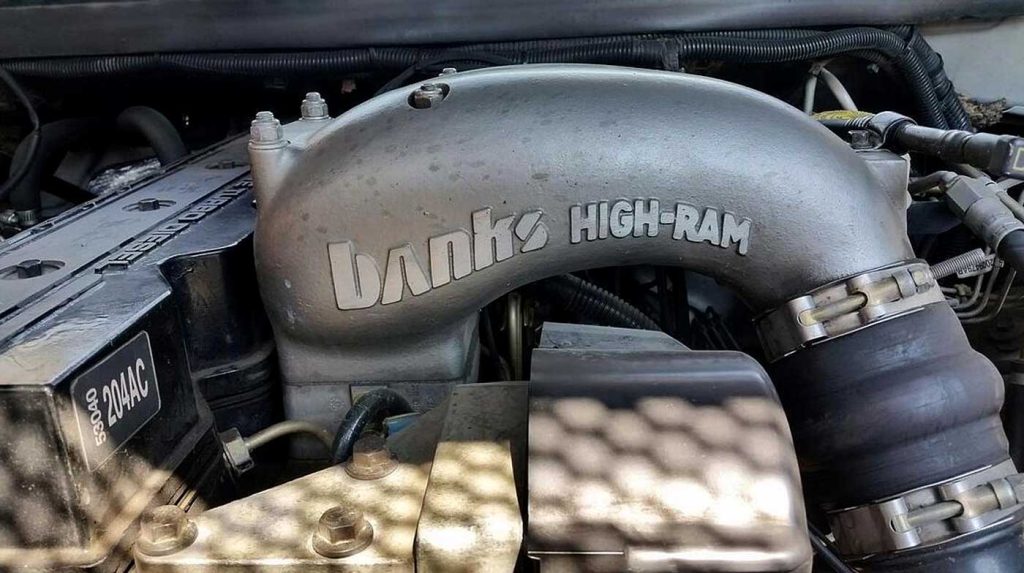 "I've always kept track of the boost and EGTs with the Banks Dynafact Gauges in my pillar mount. I can't think about getting rid of this truck for a new one. It's my buddy, and I'd rather put money into this than spend an ungodly amount on a new one."
Another 2004 RAM powered with Banks parts competed in the Baja 1000 Race.