RAM Leads Veterans Day Parade
Paul Schafer is giving back. This morning, the Indianapolis area insurance salesman showed his unwavering support for our service men and women with a grand display of patriotism. This showing of support took the form of a 2001 RAM 5.9L. The tribute truck was built for "Welcome Home Vietnam Veterans," a non-profit business located in Indiana. In the coming year, WHVV will use the truck at various military events and fundraisers throughout Indiana. According to Paul, the audience is every military veteran, their families, and all of the patriotic Hoosiers.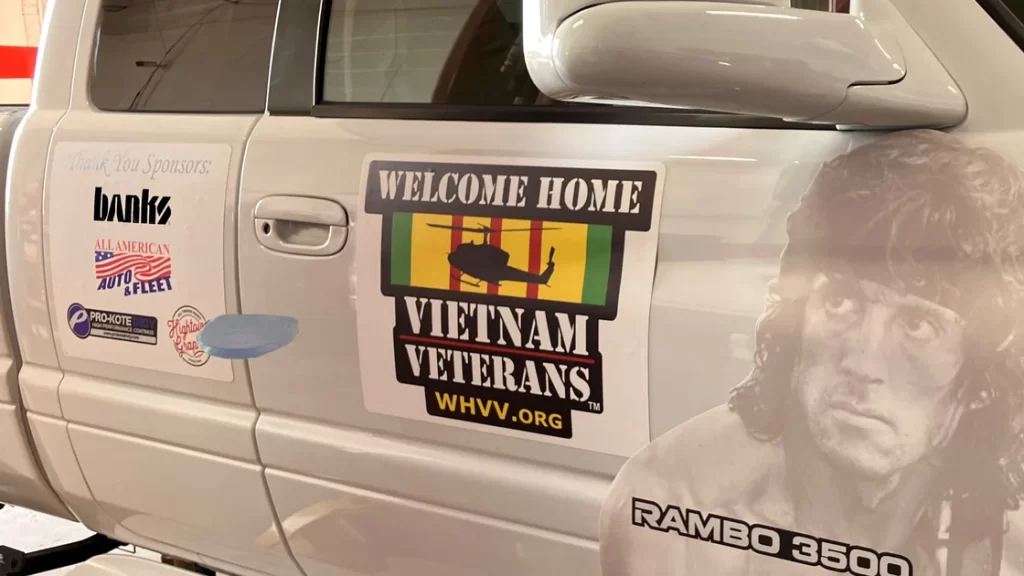 "Banks has helped tremendously with all mechanical portions of the build and all products available for our 2nd Gen RAM," says Paul. In addition to the Monster-Ram intake elbow and boost tube upgrade kit, the Ram-Air cold air intake complements the Banks badging on the doors, custom grill, and tailgate. The Monster-Ram intake elbow for the 1998-2002 RAM raises boost 1.23 PSI over stock and out-boosts the competition by up to 56.9%. This is throttle response he can feel and fuel economy his wallet appreciates.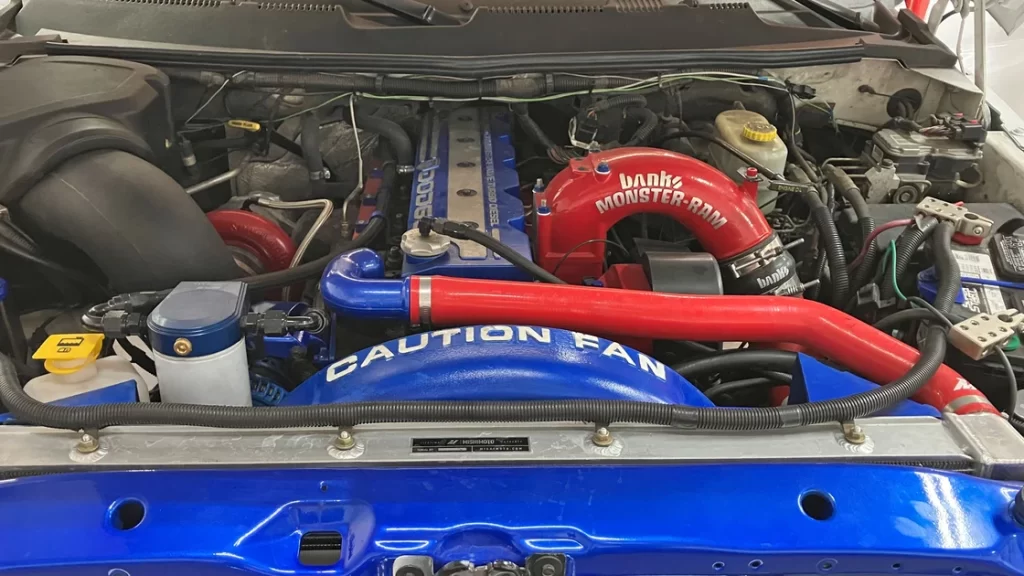 Banks has proudly supported our military since 1958 and will continue to give back to those who've fought for our freedoms. Not only do we donate to worthy causes, but we also offer military and first responder discounts. To learn more, contact our sales team at (800) 601-8072.