852 HP: Killing a Duramax Part 11
Banks engine builder Mike installs a set of S&S Diesel Motorsports Denso injectors that flow 50% over S&S Diesel Motorsport Denso injectors and Gale pushes the L5P to 852 horsepower. But as you'll see in the video, Gale and Dyno Tech Aaron were so focused on watching cylinder pressure and other data displayed on the iDashes that they didn't even realize they'd blown right past 850 horsepower!
After the 852 pull, Gale revealed some fascinating data about how the engine was performing. A big thanks to Caleb Jacob, deputy news editor at TheDrive.com for covering the latest episode. His story was picked up at MSN and other news outlets. Looks like we have a lot of new motorsports enthusiasts following along now.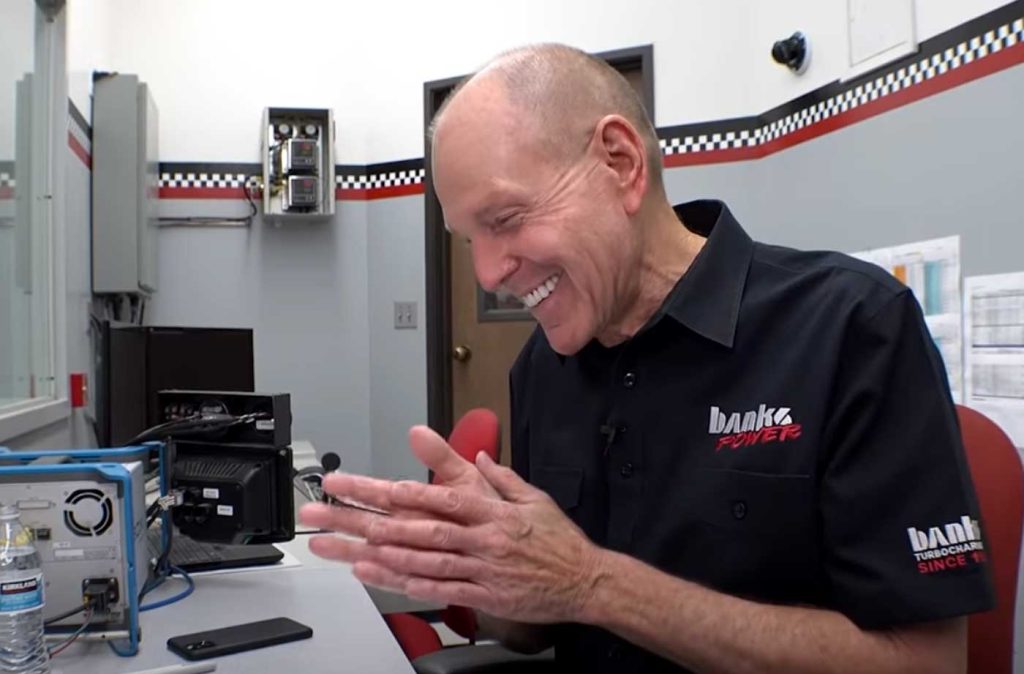 Now that we've hit 852, it's time to break 900 horsepower! What's it going to take? Gale and the team are going to help the L5P breathe easier by moving the turbo back and out of the valley, and enlarging the exhaust to 5" all the way from the turbo outlet to our 10" pipe that goes to the roof. Gale asked for your comments and man did you guys come through. Hundreds and hundreds of comments.
Find out if we can get 900 horsepower out of the Duramax in episode 12.