Just Camping Jeep gets a Banks Ram-Air Intake
Dylan from Just Camping installed a Banks Ram-Air Intake for their 2018 Jeep Wrangler JK, and he did so silently. The whole video, a little over four minutes, shows how simple it is to swap out the restrictive stock air intake system for the Banks unit.
The installation video on Just Camping shows four uncut minutes of installation. That's how simple it is to install this product and instantly gain horsepower.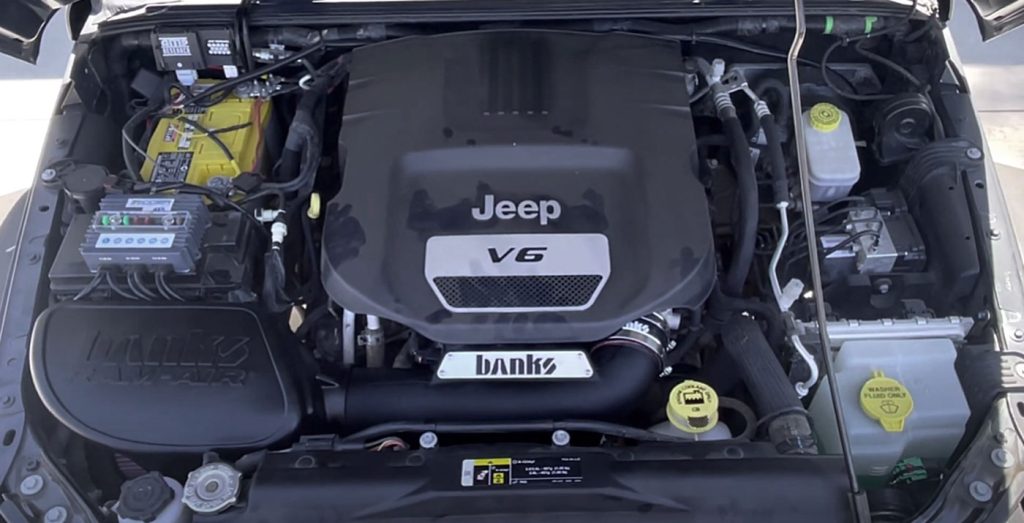 In his description, Dylan says that he installed the Banks Ram-Air to improve power and fuel economy. Just Camping follows two people with two labrador retrievers who are living remotely in their 2007 Dodge RAM and the aforementioned Jeep. "Some people call it Overlanding, but we call it just camping." The two create videos showing upgrades to both vehicles, hoping to create more efficient yet powerful trucks for camping. We hope they do a video sharing the results after this install soon.
The Banks engineering team works to design products for both Jeep and RAM. We're proud to offer the best products for a variety of Jeep models.
About Just Campling: Two people with two labs on the journey towards living remotely out of our 2007 Dodge Ram 2500 and our 2018 Jeep Wrangler JKU. We have sold our house in California and are currently building out our vehicles to be livable, as we are on the hunt to find the next place we want to call home.