Derringer for 2022 Duramax L5P Now Available!
Derringer for 2022 Duramax L5P powered 2500/3500 trucks is in stock and ready to ship. The inline tuner adds +81 hp and +144 lb-ft, making passing and towing effortless. And, just like all Derringer tuners, its presence is undetectable after removal, making it the perfect solution for keeping your factory warranty intact.
How's it different than other tuners? Unlike inferior devices that don't have any clue what vehicle they're connected to, Derringer knows everything about your truck and uses that information to tune in real-time. It communicates using a high-speed bus connecting in-line with your truck's engine sensors and to the vehicle's OBD-II diagnostic port.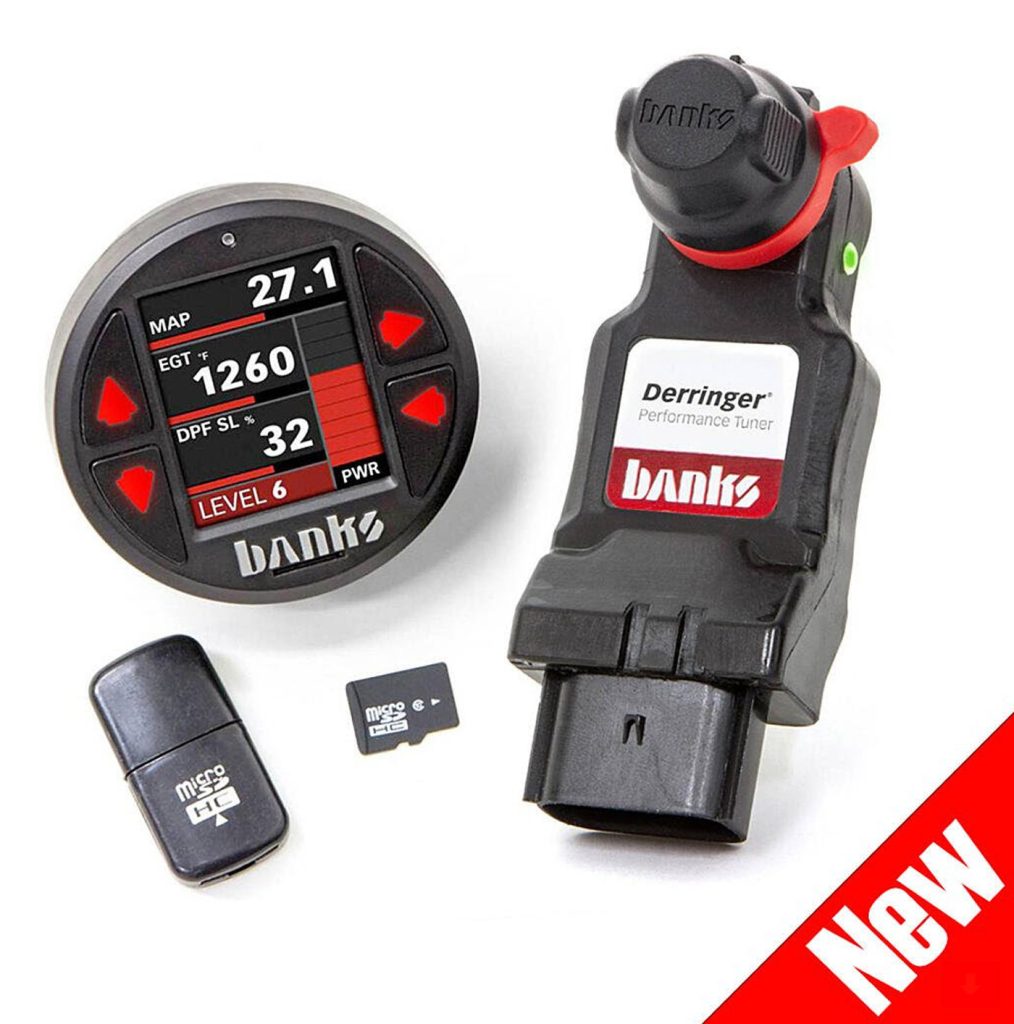 Not only does the Derringer deliver power, but it also includes exclusive features like AutoRate that adjusts the calibration to provide peak performance under every driving condition. With the Derringer, maximum safe power is all automatic, including altitude compensation!
And just like all Banks tuners, the Derringer features ActiveSafety watchdog circuitry which monitors both itself and the truck. If and when it detects a pressure, temp, or speed out of the normal operating range, it seamlessly returns to stock power, honoring all of the manufacturer's safety parameters. No other tuner features failsafe circuitry like this.

The Derringer is sold with your choice of iDash SuperGauge or iDash DataMonster. The iDash not only allows you to control the Derringer's power levels on the fly but displays hundreds of temps, pressures, speeds, and more, dozens of which your dashboard doesn't display or can't—because we've patented them!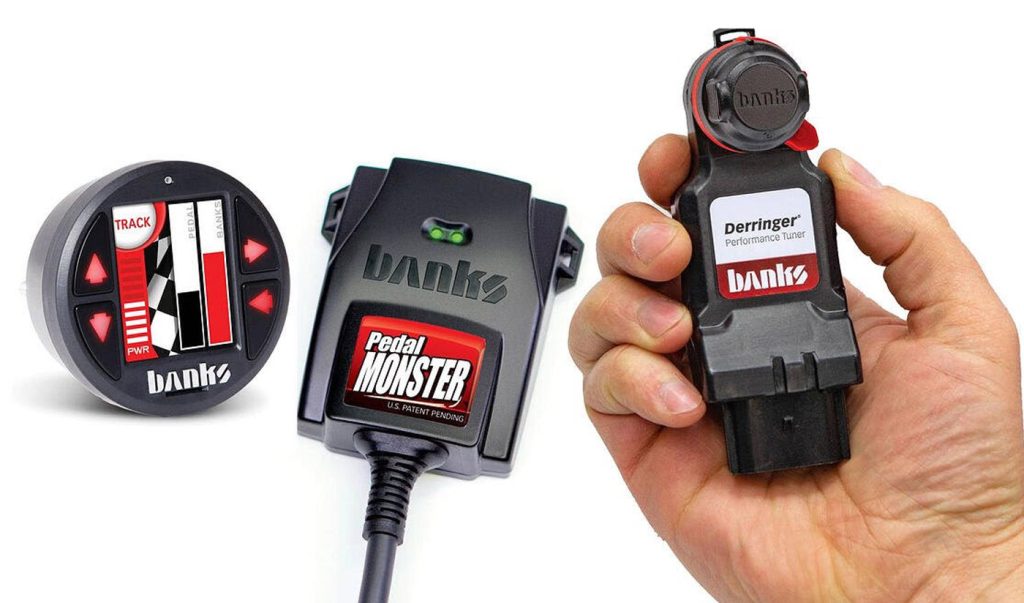 The Derringer is designed to be paired with the PedalMonster throttle sensitivity controller. The full system gives Duramax owners complete control over power delivery and pedal sensitivity. We hear the same thing after almost every installation… "Why didn't I do this sooner?"