IDash DataMonster – The Ultimate Logging Tool
The Banks iDash DataMonster is the ultimate tool for monitoring and recording automotive data while on the road or dynamometer.
0:00 What is data logging?
0:33 The iDash is a supercomputer
00:45 Exporting data

Banks iDash DataMonster opens a portal into the vital inner workings of your vehicle. It lets you see what's beyond the dashboard while it monitors, displays, and records multiple vehicle parameters such as speed, EGT, AFR, RPM, and engine temp.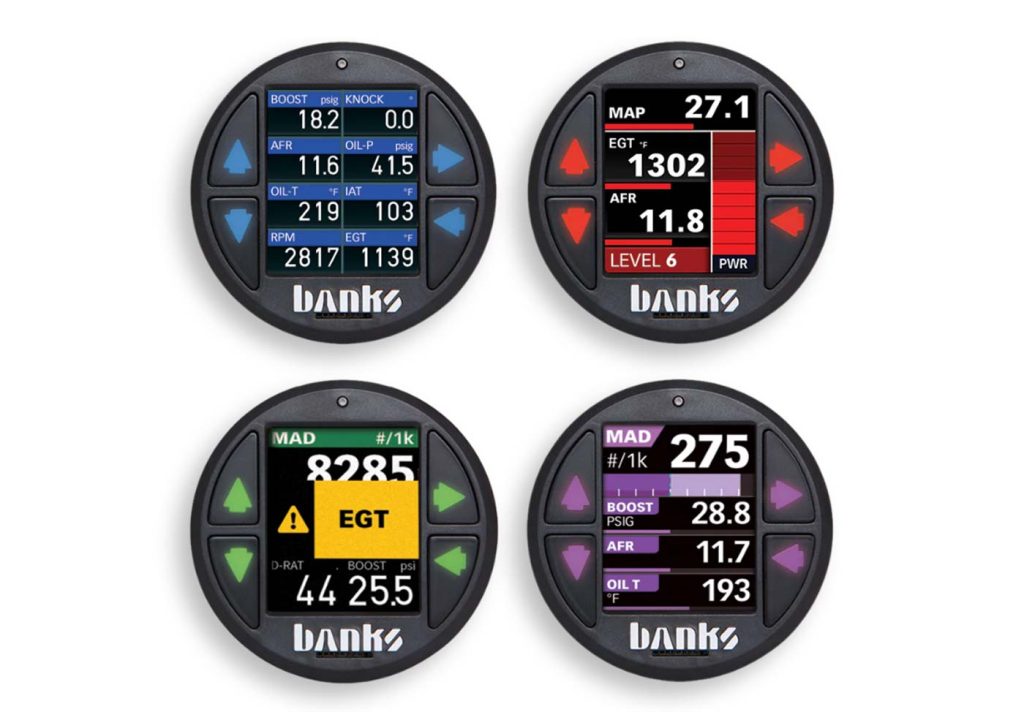 Get Information at Your Fingertips with iDash
With up to 8 parameters at a time on each of its 5 customizable screens, that's 40 parameters viewable at the touch of a button! Connect up to 4 iDash SuperGauges to see even more parameters at once.
You can datalog up to 100 parameters, no computer is required because of the on-screen playback. The iDash records in universal .csv file format and data can be viewed and charted for free on the data log tool site.
With the iDash you can display exactly what you want to see, in the style you want to see it. Choose your color — Pick what you want to see, where you want to see it, and how it's displayed. Adjust the various gauge styles to match your vehicle's dash, or create your own. Get a deeper look at your data now with an iDash!