Business Person of the Year award for Gale
The city of Irwindale has bestowed a pretty cool honor upon Gale by naming him as Business Person of the Year. Lisa Bailey, the President and CEO of the Irwindale Chamber of Commerce had this to say: "Gale Banks is an amazing man. He was a pioneer of the 'Green' industry before there was one. He has developed so many innovative products for use in the automotive world as well as for military uses worldwide. We are proud to have Gale Banks as member of our chamber and community and are so pleased to have selected him as our Business Person of the Year." Here's the story on the city's website »
Click images below for larger views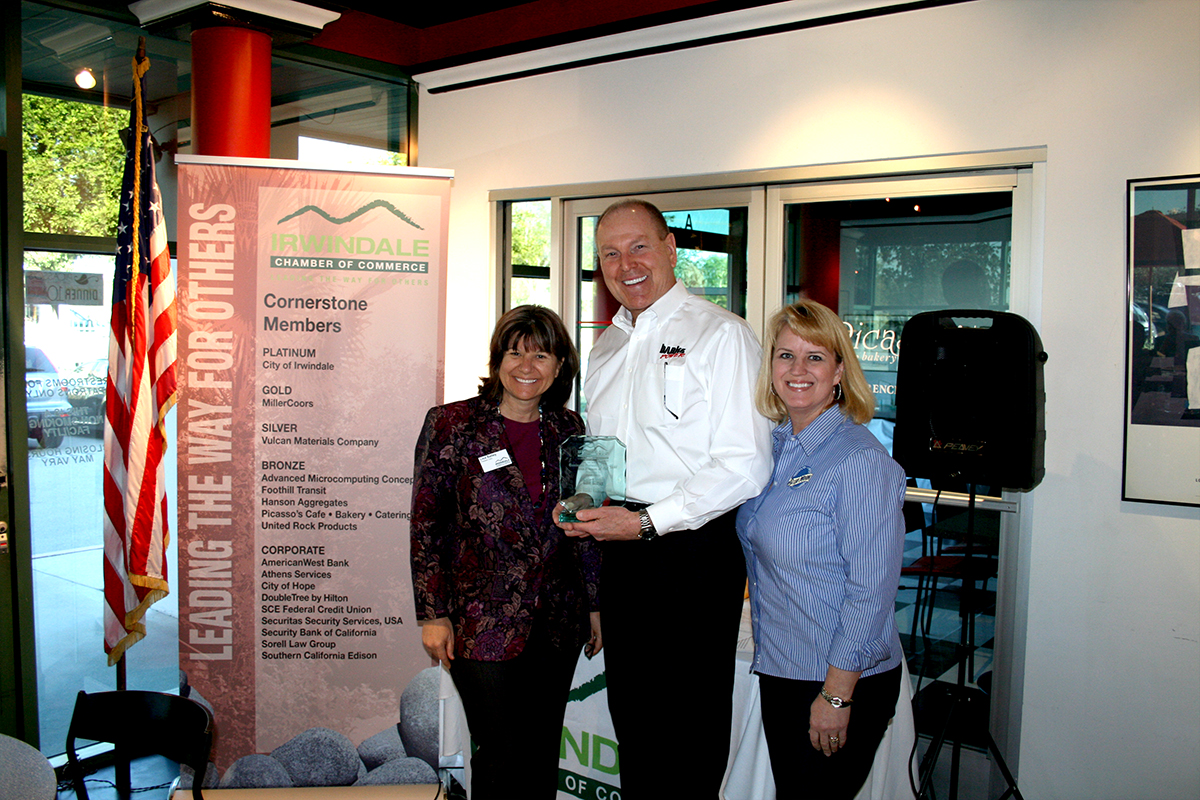 Gale is joined by Lisa Bailey (left) the President and CEO of the Irwindale Chamber of Commerce and Anita Hernandez, Communications Specialist for MillerCoors.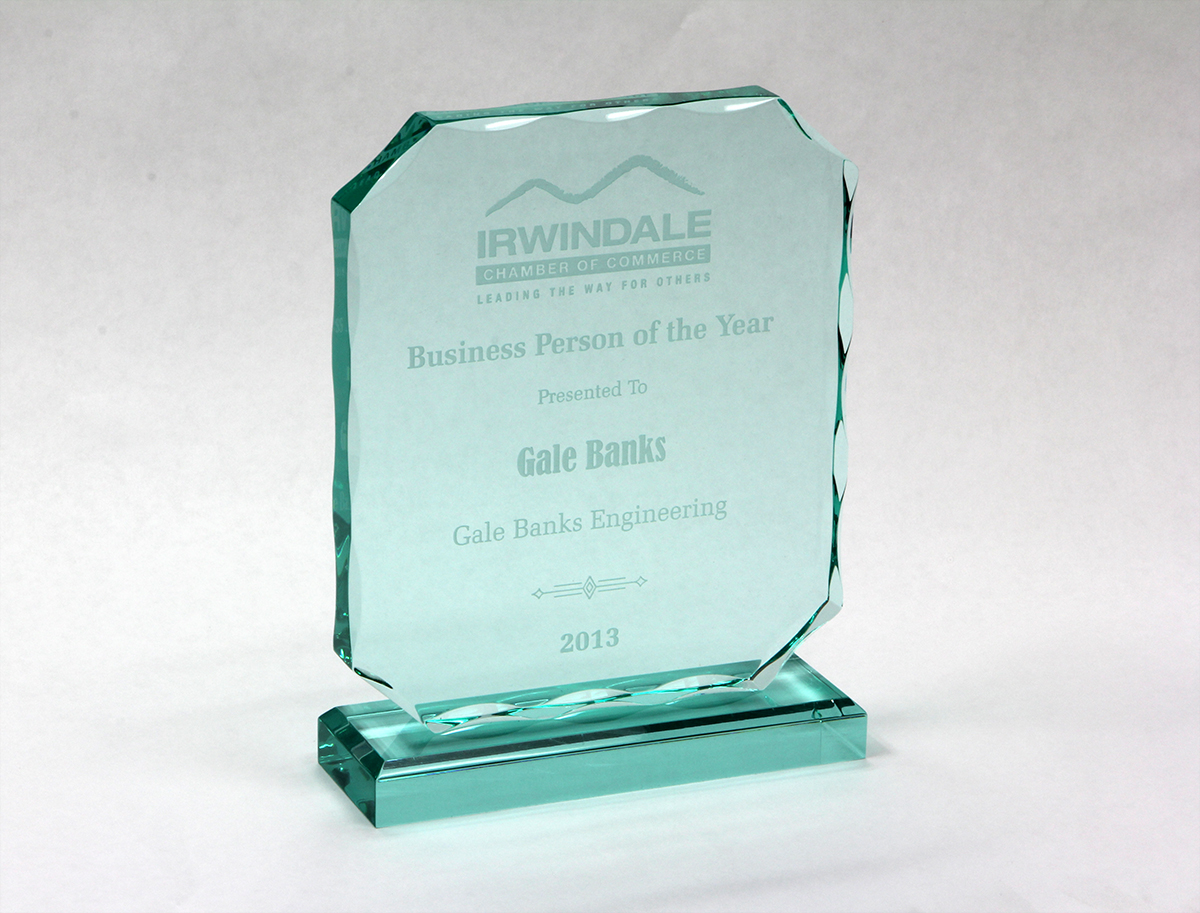 The city of Irwindale presented this trophy to Gale at their Chamber meeting held at Picasso's Cafe. They've got awesome food there, by the way!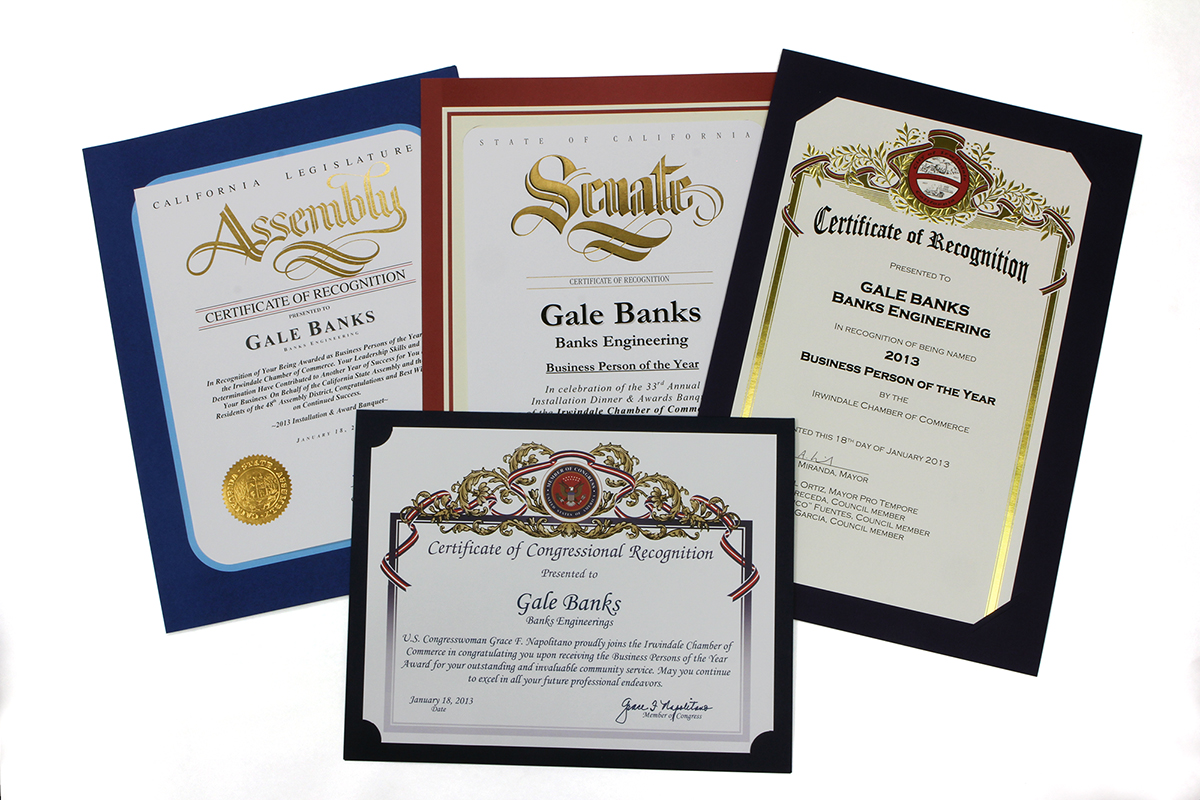 How cool is this?! Gale received citations from not only the city of Irwindale, but also from the California Legislature Assembly, the Senate, and Congress.