A Diff Cover Designed to Ace Any Test
Brian Griesmann read about the break-away Ram-Air Scoops on Banks' patented rear differential covers but never thought he'd actually put them to the test. The Las Vegas cabinetmaker was using his 2021 GMC AT4 Duramax to tow a heavily loaded 45-foot toy hauler to Southern California's Glamis sand dunes when he saw what appeared to be a steel bumper in the road. Constrained to a narrow two-lane highway and unable to swerve his massive load around the object, Brian was forced to simply run it over.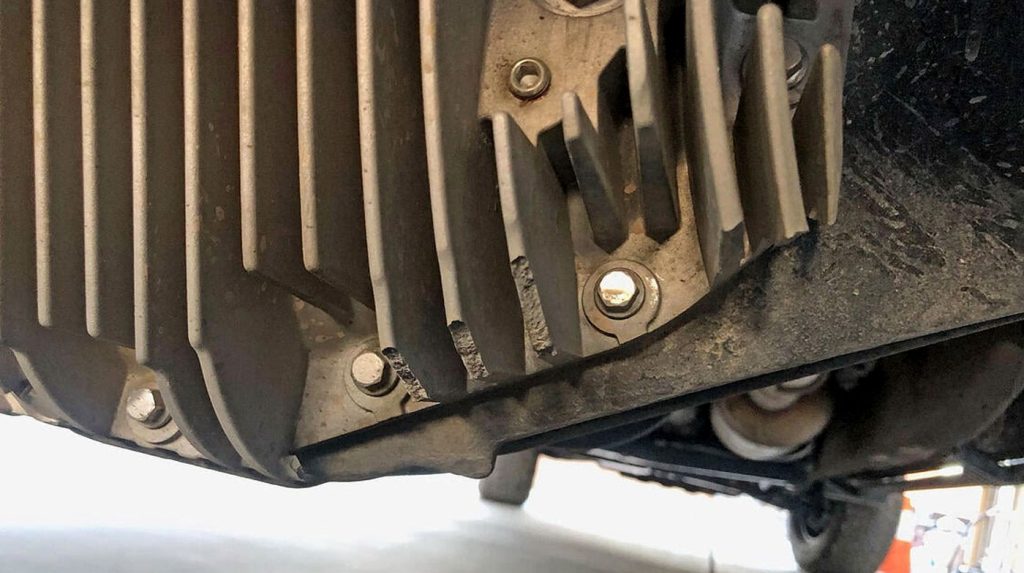 "I tried to get it to the right of the diff by a few inches but as you can see from the photos, I didn't swerve far enough. It hit it and knocked off the scoop. It was extremely loud." After pulling over, Brian carefully inspected the cover. "I was impressed. If it had broken the cover and released the fluid, I'd have been in deep sh–. Because I was in the middle of nowhere. I ran my hand along the diff. Not even a drop had leaked out. I hopped back in the truck and headed to Glamis.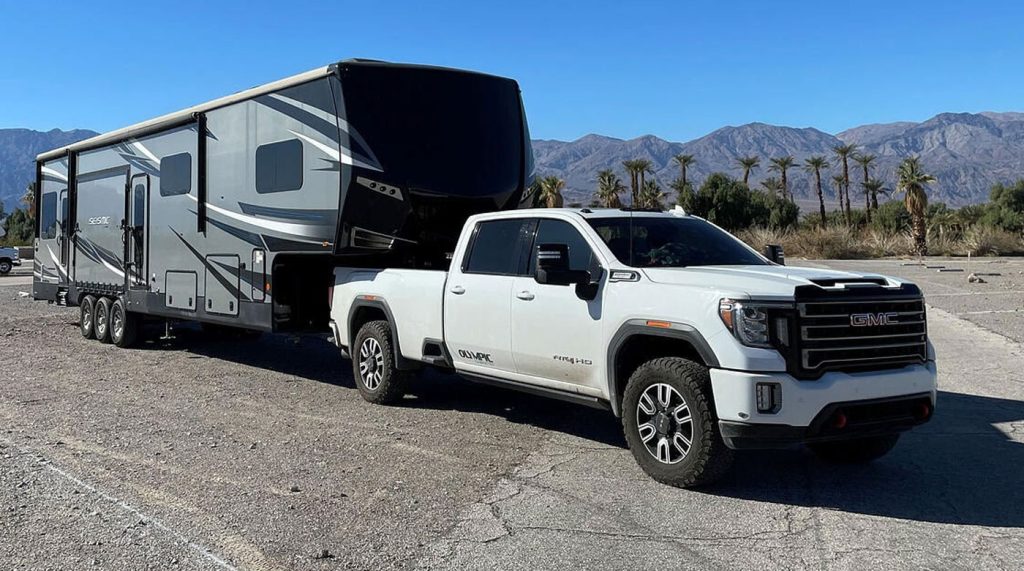 Upon returning home, Brian called Banks to purchase a replacement cover. He was delighted to learn that the limited lifetime warranty covers breakage. A new Ram-Air diff cover was shipped the next day. Indeed Banks rear differential covers are engineered to outcool stock and all aftermarket covers. Conversely, they also keep you driving down the road hassle-free for as long as you own the truck. Click here to watch Gale put the diff cover to the test with a sledgehammer.