Sin City Diesel & Offroad
We got the chance to chat with Gabriel Voss, General Manager of Sin City Diesel & Offroad. Some of what we talked about is the company and what makes going to them not so sinful. Sin City has been in business for six years and was started by Dennis Tsung. He just happened to own a Ford 6.0L Power Stroke that needed repairs, and that's when he met Frank Davis. Frank fixed all of the truck's issues and it sparked an idea. The two talked about adding diesel repair and customization to the business. Together with another partner, Tad Loh, Sin City was born.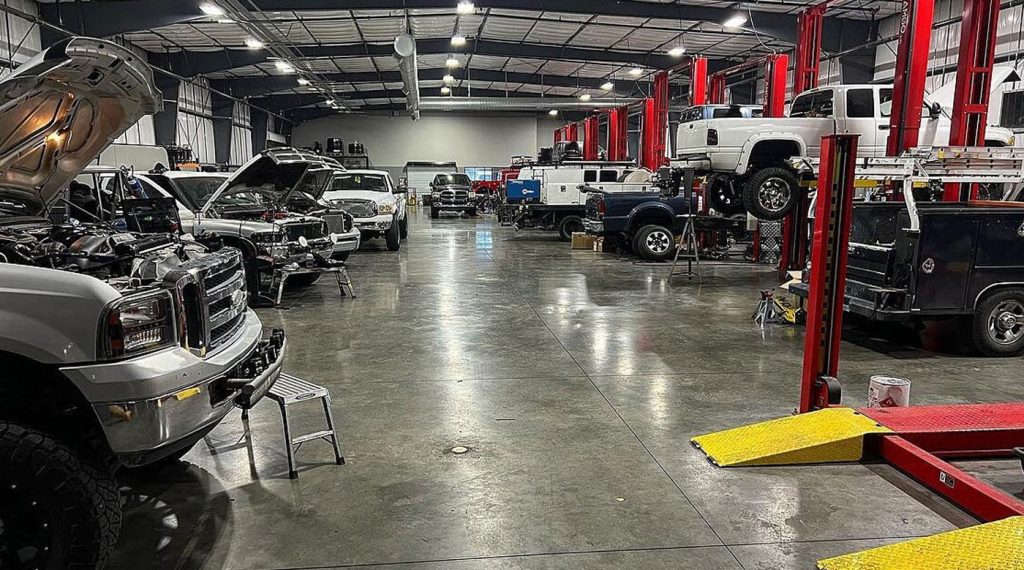 Catering to SEMA Crowd
Sin City does diesel maintenance and performance catering to trucks powered by Cummins, Duramax, and Power Stroke engines. Since their proximity is so close to the SEMA Show, they've been known to customize trucks for the show. "If a customer comes in and says 'Gabriel, I need the truck to have 1,100–1,500 hp, we make it happen. If they want their ride to be a SEMA truck, we can make that happen as well. Transmission upgrades, are not a problem. That's what we do! There are only two things we don't do—we don't paint and we don't mess with emissions equipment.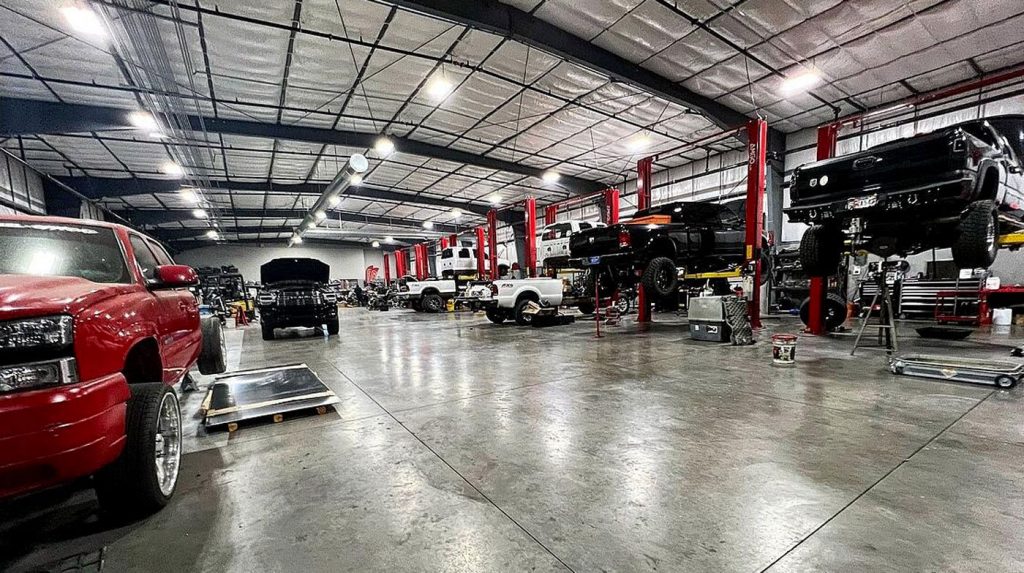 Huge Accomplishments for the Shop
Lately, we've really been focusing on performance. Frank's truck, a 2006 5.9L Cummins, made 1,700 hp at a recent event in Utah. It's the highest-horsepower truck in the Vegas Valley now. Now we're shooting for 2,000! On the newer trucks, we're limited on what we can do with the emissions systems needing to be intact, but we're pushing those too, and working to expand the diesel performance community in our area. One of the things we love about Banks is their commitment to clean diesel performance, and that their intakes and intercoolers can help higher horsepower builds breathe better."
Sin City also specializes in Jeep and rock crawlers. They offer lift kits, lighting, wheels, tires, and every accessory under the desert sun.
Contact Info
Sin City Diesel & Offroad
2605 S. Eastern Ave 
Suite 100
Las Vegas, NV 89121
(702) 998-1722
sincitydieselandoffroad.com