203K Miles and better than ever with Banks
New Banks customer Bernie S. owns a 2002 Power Stroke with 203K miles on it and needed some help towing. He was absolutely blown away. Sometimes a customer's testimonial is so good… you just don't have much to write. Check out this latest review from Bernie S. about his first Banks upgrade.
Bernie wrote, "I recently purchased the Banks AutoMind 2 Programmer to help improve my '02 F-250 7.3L hauling performance. The results were unbelievable! With 203K miles logged on this truck, it has never performed as well as it does now after installing the Banks tuner. Immediate improvements were noted with towing/response. Reduction of engine "clatter," improved fuel efficiency, improved shift points that matched my 33.5″ Mickey Thompson A/T radials, and no smoke belching. Banks engineering has proved itself to me."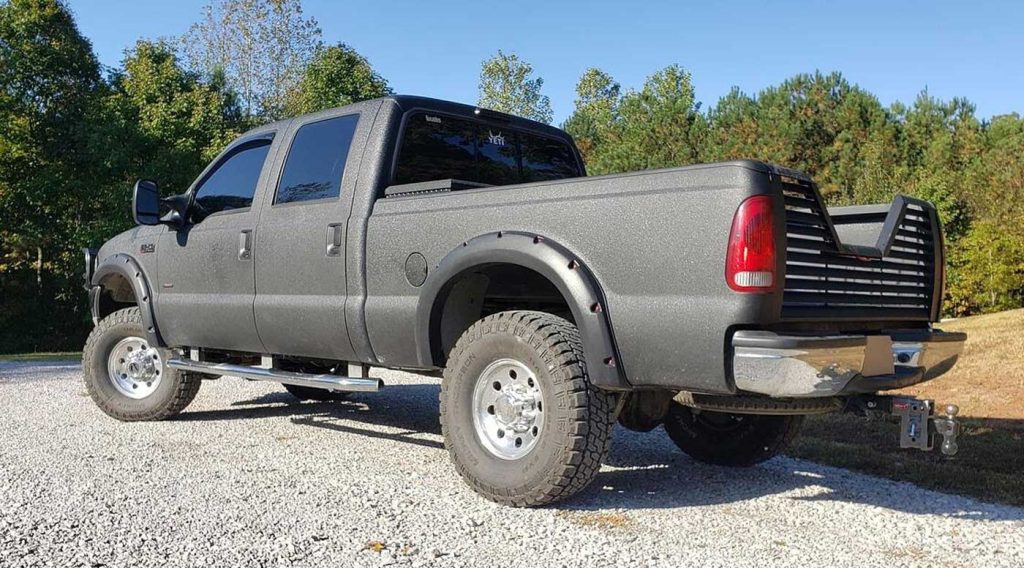 He continues: "The quality and performance of the Bank's product was very impressive. I'm looking forward to adding additional Banks products to further upgrade my 7.3L's performance with the appropriate Banks PowerPack Bundle. And replacing my current Volant cold air intake with the appropriate Banks Ram-Air cold intake. Thanks to Gale Banks and the team!"
The Banks AutoMind 2 Programmer comes ready to run with pre-loaded power right out of the box!
Still not convinced? Read what another Power Stroke owner had to say after installing a Banks Ram-Air Intake.