2017 RAM gets Better Breathing for Tow Rig
David Hoffman details the installation of a Banks Ram-Air intake on his 2017 RAM 2500. He lets viewers know upfront that he's not a mechanic. He stresses that anyone can install Banks products with a household set of tools. This video is for anyone with zero-wrenching experience who is on the fence about installing something like the Ram-Air, proving that you can do it too. 
Banks offers installation videos of the current-model product (with more being produced daily) and has a library of instruction manuals for every product. As for David, we're glad that you took on the challenge and await your thoughts on the added performance. We can't wait to see what's next for the 2017 RAM!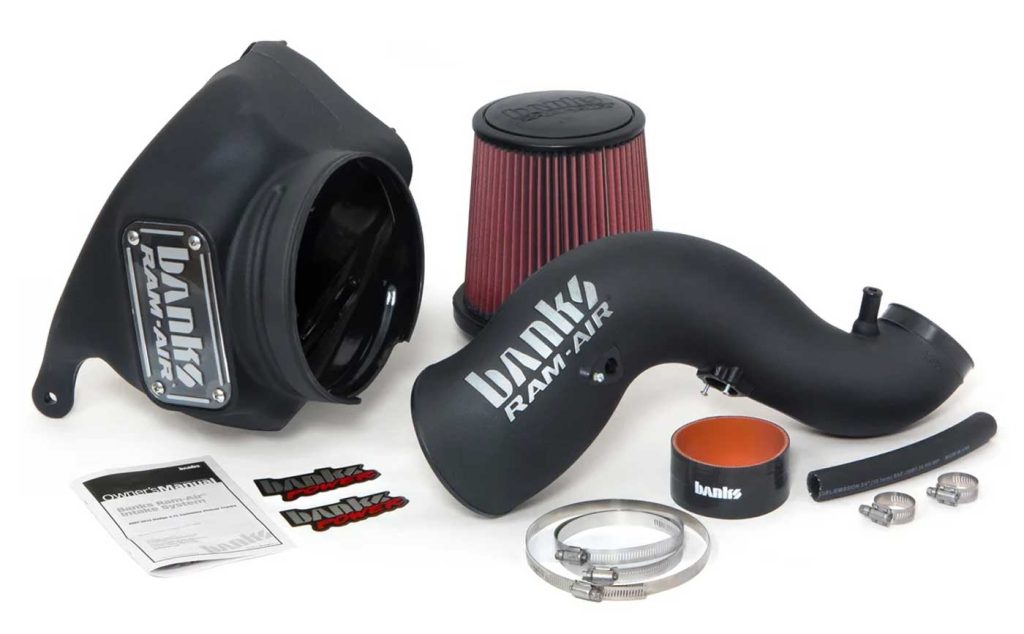 You may recognize David and RV Waggin Tails from a previous article. David previously installed the Banks Ram-Air Differential Cover on his 2017 RAM. David remarks on the new sound of the rear end. "One thing I did notice is that the rear-end sounds quieter. Not that it was loud to begin with, but I just noticed that it seemed quieter." The reason for the reduced sound is that the oil isn't being beaten into the back of the differential cover. As it is with so many flat-back aftermarket covers.