Mickey Thompson Panel Celebrates Record
Mickey Thompson Panel Celebrates 50th Anniversary of Historic Bonneville Record
A panel discussion will be held on Saturday, May 15th at the Wally Parks NHRA Motorsports Museum to celebrate the 50th anniversary of Mickey Thompson's historic run at the Bonneville Salt Flats. The panel will consist of family members and a few who worked with him, including Gale Banks, and will provide a personal look into the life of one of history's greatest motorsports innovators. Admission to the event includes the entrance to the museum which houses the newly opened exhibit "Mickey Thompson: First American to 400 MPH", which in itself is a memorable look into the history Mickey. On exhibit are a few of his most famous vehicles, including the Challenger I Salt Flats car.
The official release from the NHRA Museum follows:
WHAT: Mickey Thompson Panel Discussion
Following the discussion, the panelists will take questions from the audience and sign autographs. The panel discussion is held in conjunction with the newly opened exhibit at the Museum celebrating the 50th anniversary of Mickey's milestone run at Bonneville – Mickey Thompson: First American to 400 mph presented by Banks Power.
PANELISTS:
• Danny Thompson, Mickey's son
• Alex Xydias, Mickey's business partner and hot rod legend
• Judy Thompson Creach, Danny's mother
• Fabricator Tom Jobe of Surfer's Top Fuel Dragster fame
• Gale Banks, president of Gale Banks Engineering
MODERATOR: Dave McClelland, the legendary voice of NHRA
WHERE: Wally Parks NHRA Motorsports Museum, 1101 W. McKinley Ave., Building 3A, Pomona, CA 91768
WHEN: Saturday, May 15, 2 p.m. – 4 p.m.
COST: $20 includes Museum admission and light refreshments. All proceeds benefit the Museum. Tickets can be purchased at the door, or reserved by calling the Museum at 909-622-2133. Visit the NHRA Museum website!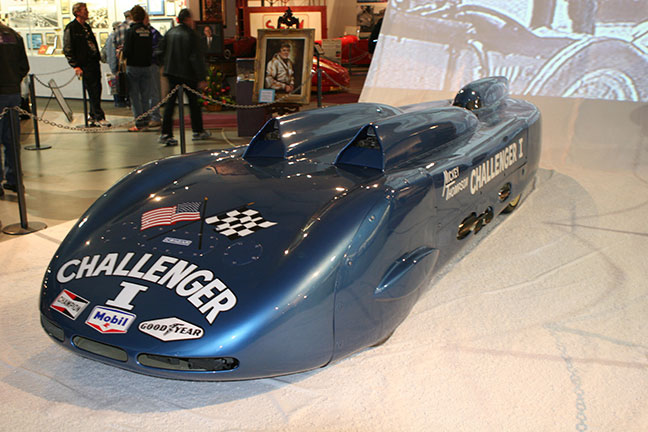 ---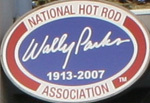 See all the stories from the Wally Parks NHRA Motorsports Museum here »