Your Power Consultants – Here to Supply Expertise and Not Just a Price
In this day and age, almost any kind of transaction can be automated and conducted entirely by computer, on the web. So why does Banks employ real people to work with customers? The answer has to do with the benefits of expert guidance before the sale, and support afterwards.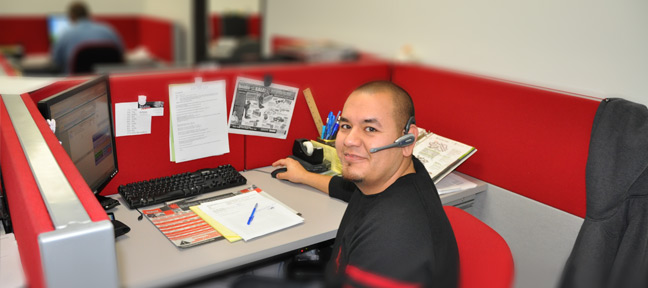 By John Stewart
The holiday season is the busiest time of year for everyone at Banks Power, but especially for the team known as Power Consultants.  Phone calls come in steadily from all over the world, and it's this group of dedicated customer-service employees that most callers talk to when they reach us on the phone.
In this day and age, almost any kind of transaction can be automated and conducted entirely by computer, on the web. So why does Banks employ real people to work with customers?
It turns out that actually satisfying customer goals, most of the time, requires listening to their needs.  There are a lot of ways to go wrong, modifying a truck or RV, but when that happens nobody wins. In fact, almost every truck owner who wants to upgrade can benefit from a short-term game plan, and a long-term strategy.  That's why Banks employs Power Consultants.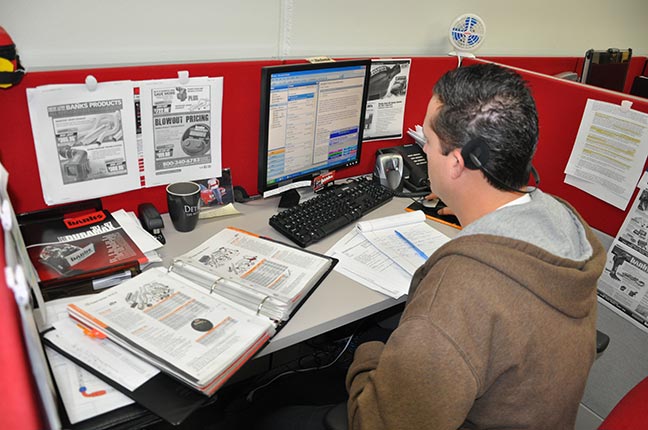 The short-term priorities for a given truck will depend on use, prioritizing commuting, racing, better mileage or towing, for example. Long term considerations might take into account the age of the vehicle, how long the owner plans to keep it, and financial considerations.  These factors will affect the choice of products and the sequence of upgrades, so even knowledgeable customers will usually find a frank discussion of costs and benefits helpful.
These are the kinds of things that really can't be worked out by clicking on a shopping cart and having a part drop-shipped to their door.  Many times customers come to us without a clear plan for their truck or motor home, or much knowledge about the technology available to address their needs. Or worse, they've acquired misinformation.  Sometimes local experts are more familiar with gas than diesel, or racing rather than towing.  Their recommendations could lead to mistakes, such as installing race parts on a vehicle used for towing. By talking over actual goals with an experienced professional, the vehicle owner can decide what to do now, what to do later, and how to go about making sure the entire project comes together as well as possible without duplication or waste.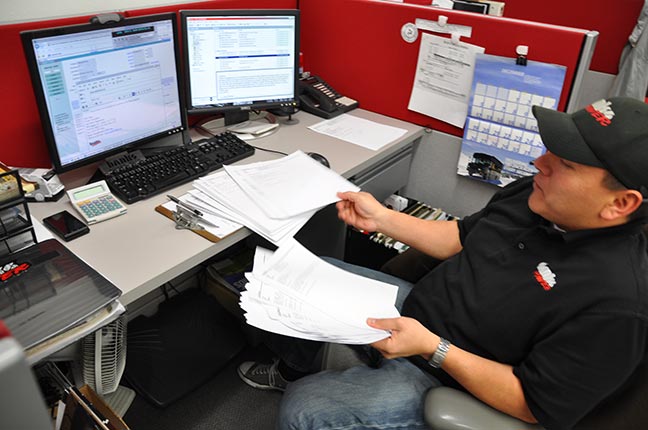 In short, Banks Power Consultants are a source of information, not just price.  They understand how certain components complement each other, such as intake and exhaust.  Or let's say customer wants to add a complete system, like a Big Hoss Bundle, but he needs to buy it piece-by-piece over the course of a year.  A Power Consultant can explain why you should buy air flow enhancers first, before you add the turner, and where you get the most bang for your buck. If there are special deals, on parts or shipping, he can make sure a customer gets the best prices.
With 19 Power Consultants at Banks, the team is set up to field hundreds of calls a day, 6 days a week.  Typical among them is Moy Diaz, who takes personal satisfaction in helping customers successfully upgrade their vehicles. He grew up in Southern California, always tinkering with cars and trucks.  That led him to jobs in speed shops in the area, which he did for years before he came to Banks Power.  One of his current vehicles is a '93 Jeep Wrangler, which is set up for off-road use with suspension, tires, plus Banks headers and exhaust, so he's one of those hands-on enthusiasts a SoCal Banks customer might meet on the trails of Moab, Big Bear or at Tierra Del Sol.  Moy is happiest when a customer calls him back after months or years and tells him how it went with the upgrades he recommended.  Other Power Consultants are not much different. They usually have 4x4s, hot rods or pickup trucks, some are racers and some RVers, but they all have a lot of experience when it comes to making custom cars and trucks part of their life.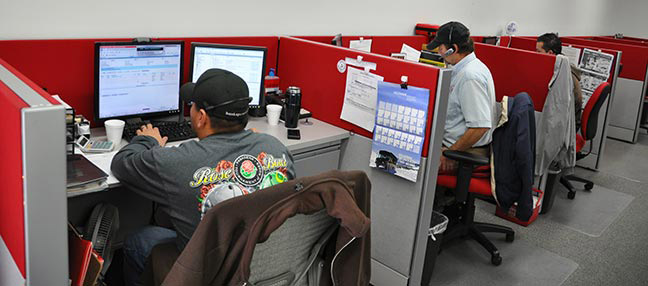 Another part of the Power Consultant team is Customer Service and Technical Service.  So if a customer has an issue with the transaction-if he needs to know when the parts were shipped, or if a box arrived damaged, for example-there is an expert team specifically dedicated to resolving those problems.  On the other hand, if a problem is related to the installation or performance of the part, another team of specialists will sit on the phone with customers to walk them through the troubleshooting process.  Both teams are there to make sure the customer really gets what he paid for, and that it really works for him as it should.
Most of the time, these teams can handle every call that comes in during the day, and make return calls to anyone who left a message.  However, during the holiday crush, or when there is a big sale happening, there are moments when a customer might not get through immediately.   If that's the case, Power Consultants recommend that they hit "O", call the operator, and ring through again.
Another huge source of customer contact is via e-mail.  In the case of e-mails generated by people responding to advertised specials, Power Consultants get on the phone and return the contact as soon as they can.  It's rare, but if there are more e-mails than they can handle in one day, they'll keep calling the next day. However, customers who don't get a prompt call in response to a request for information don't have to wait.  They can always call the toll-free number on the Banks Power website to initiate an immediate conversation.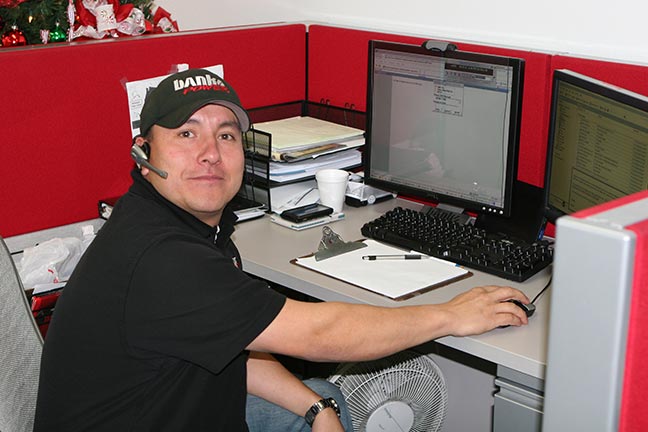 In the end, the decision to keep a robust team of experts on hand is based hard-won experience gained over the 50-plus years Gale Banks Engineering has been in business. Anyone can give a customer a price, but sometimes price is not the most important piece of information. And practically any part can be purchased on e-Bay, but on-line marketers–who don't install the products they sell–can't support customers after the sale. When the goal is to keep customers for life, and to stand behind the product, that kind of "service" won't cut it. Employing a large team of real people might not the cheapest way to do business, and maybe not the fastest, but we think customers will agree it's well worth the trouble.