We fixed the dead pedal by making the world's smartest throttle controller. The new patented PedalMonster is the most innovative and safest throttle booster available. How do we know? We bought and tested the competition.
PedalMonster is the first-ever OBD-II data-connected intelligent throttle response controller for cars and trucks. When Gale and the Banks Engineering team discovered that all other throttle boosters were unsafe, they set out to make a better one. After testing the competition in all sorts of circumstances, Gale discovered that when something breaks on other throttle controllers your pedal doesn't respond at all. Selective Gear Sensing gives us Reverse Safety, another feature that our competitors don't offer. This returns the throttle back to stock when engaged in reverse.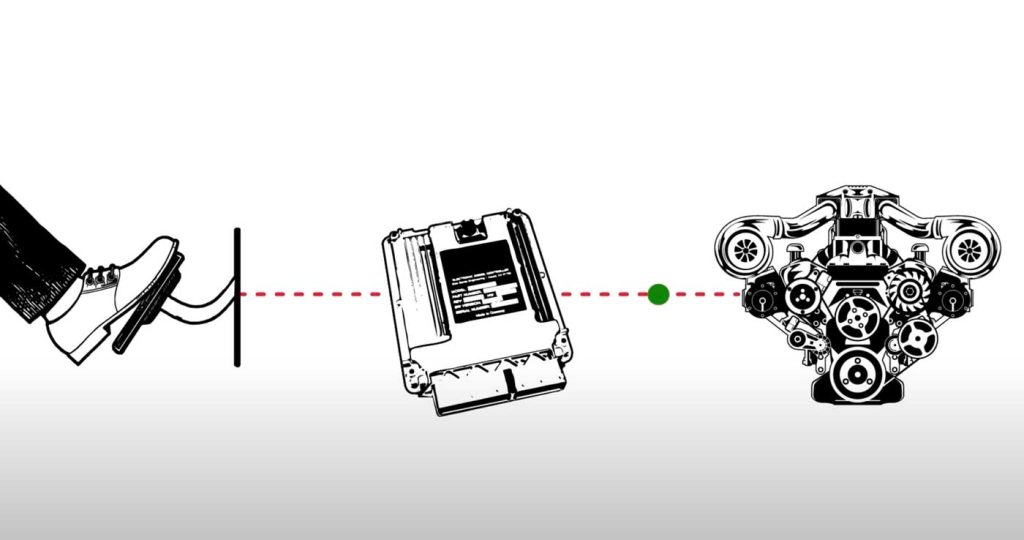 City, Sport, and Track modes provide 10 unique levels each of increasing intensity for both manual and automatic transmissions, making modern drive-by-wire cars and trucks feel more responsive than ever! It's easy to install, doesn't void your warranty and it'll put a smile on your face. If this sounds fun to you, reach out to one of our dealers. Or if you're in the SoCal region, stop by Banks for an install. Dead pedal is a thing of the past. Finally, it's fixed!