Kevin Oeste | Speed School Podcast Ep 4
Gale Banks is joined by Kevin Oeste, host of Bonneville Up to Speed Podcast, V8TV, and owner of V8 Speed & Resto for the fourth episode of the Speed School Podcast. Oeste is also a former writer at Hot Rod Magazine and is currently the voice of the SEMA Show in Las Vegas. Everything he does is for the love of cars. The two discuss Banks' dry lake bed speed records as well as what it took to get there.
0:00 Intro
0:30 Kevin Oeste
6:10 Gale's first hotrod
7:54 Starlight Coupe
14:25 Gale's Bonneville inspiration
21:40 GI Joe Grand Prix
26:00 Studebaker spin-out badges
41:57 Hybrid prototype power systems
49:14 The fastest Firebird
54:10 GMC Psyclone
1:00:00 Kevin's history
1:08:00 Bonneville is a lifestyle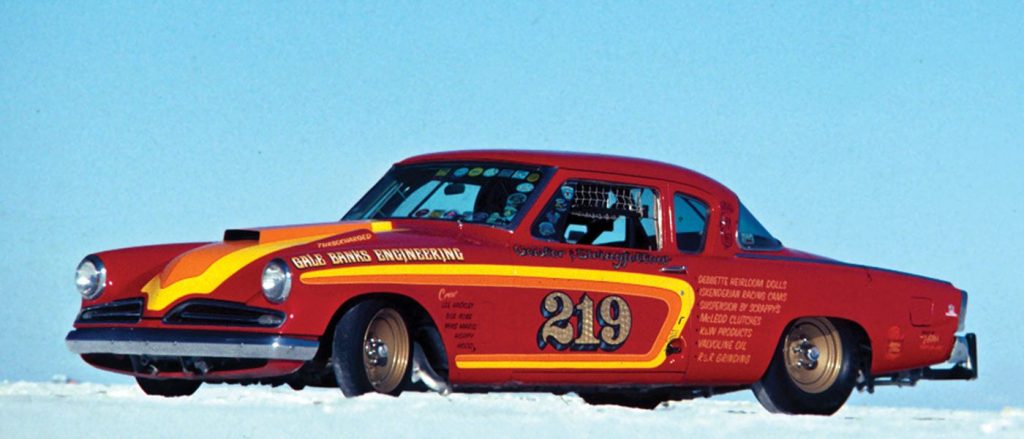 To learn more about Gale's records at the Bonneville Salt Flats and Hanky Panky check out our archives.
You can hear more from Kevin Oeste on The Bonneville Up To Speed Podcast which covers all things Land Speed Racing on every level, from vintage small-displacement motorcycles to cutting-edge streamliners and everything in between. Guests include racers, engine builders, car builders, SCTA officials, and others who make the Bonneville Land Speed Racing scene so compelling – for more than 80 years!
Speed School | Episode 5
Gale is joined by Scott Birdsall, owner of Chuckle's Garage, and Pike's Peak record holder for the fastest diesel vehicle. He plans to return to Pike's Peak this June to beat his own record. Listen here.