Speed School Podcast Ep 5 | Scott Birdsall
Ep 5 | Scott Birdsall
On this episode of the Speed School Podcast, Gale is joined by Scott Birdsall, owner of Chuckle's Garage, and Pike's Peak record holder for the fastest diesel vehicle. He plans to return to Pike's Peak this June to beat his own record. But this time he won't be piloting his Cummins-powered 1949 Ford F1, known to fans as Old Smokey. He explains his new EcoDiesel-powered LeMans Prototype car and why Fast & Loud's Aaron Kaufman will take his seat in the Ford. Get caught up on previous episodes of the Speed School Podcast below.
0:00 Intro
0:57 Scott Birdsall background
4:47 Introduction to Old Smokey F1
12:50 Banks military engines
14:20 Diesel aftermarket genesis
18:50 Scott's Pike's Peak history
28:25 Psyclone history
42:00 What's an LMP car?
49:25 Sidewinder Type R
59:00 Why EcoDiesel in LMP car?
1:05:00 Getting to know Pike's Peak
1:08:3 Unknowns of Bonneville
Gale and Scott talk about the history of Banks and the Type-R Sidewinder and Syclone. To learn more about the Project Syclone or Project Sidewinder take a look at our archives.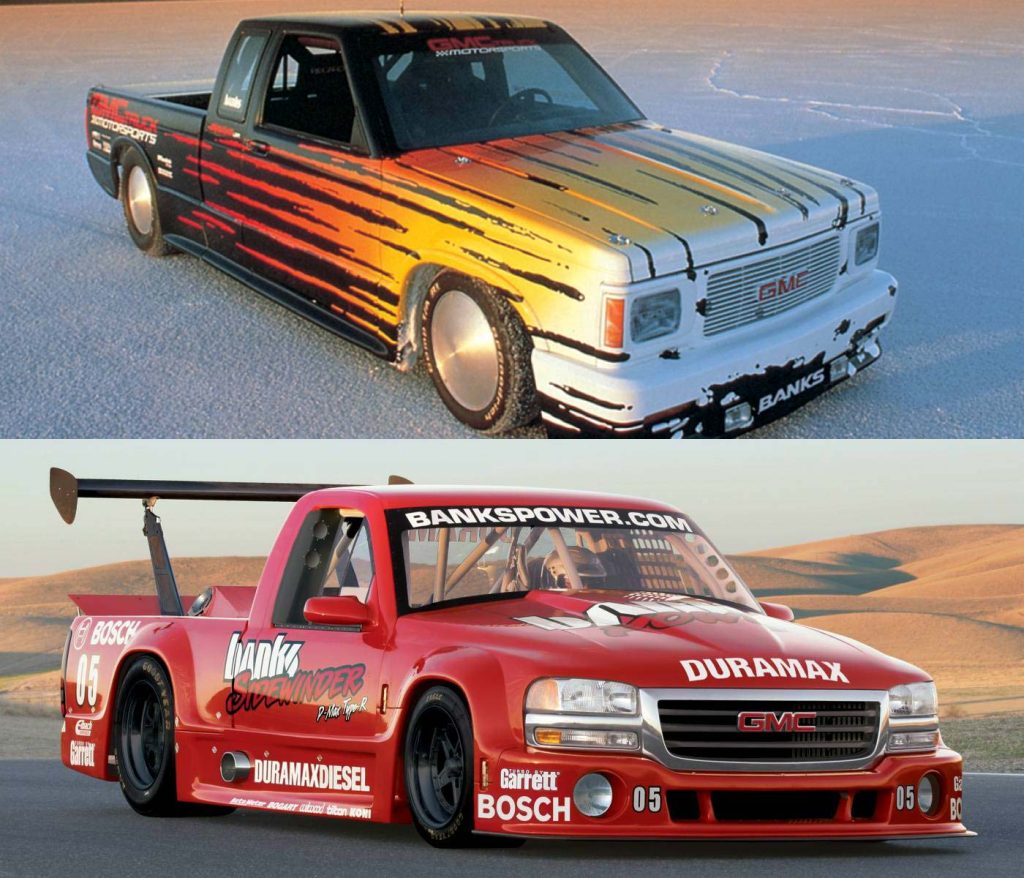 Speed School | Episode 6
EPA and CARB Emissions Testing Explained, Peter Treydte from SEMA Emissions Lab
Peter Treydte, Director of Emissions Compliance at SEMA, and former Banks employee explains EPA and CARB emissions testing and why it's so grueling. Gale discusses the past, present, and future of hybrid, hydrogen, diesel, gas, and electric vehicles. The two laugh about stories from Banks' early years. Gale answers your questions. Listen to episode six or listen to episode 4.