RAM 6.7L Billet Intake Plate
Included in every Monster-Ram Gen 2 intake system is a High-Flow Billet Intake Plate. This machined aluminum plate replaces the restrictive stock grid heater and allows the Monster-Ram to deliver maximum air density. And for those in cold climates, the kit comes with our high-flow coil heater located within the Monster-Ram. You can have your cake and eat it too! Monstrous airflow, improved mass airflow, and pre-heated air for starting your Cummins on sub-zero days.
There's also another benefit of choosing the Monster-Ram. The system eliminates the chances of the stock grid heater bolts falling into the #6 cylinder, which diesel mechanics are all too familiar with. A loose bolt in your cylinder doesn't end well.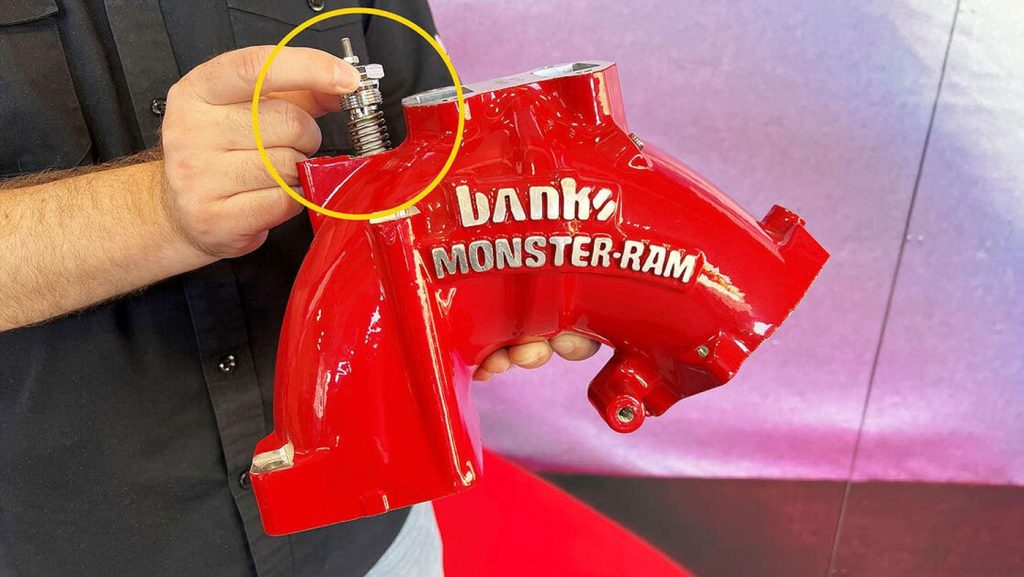 Not only does the Monster-Ram improve power and fuel economy, it's the ONLY 50-state emissions compliant high-performance intake elbow available for your 2007-2022 RAM 6.7L Cummins 2500/3500. Watch Gale's video for more info.